Out of stock. Sorry, This item is now Discontinued.
The Dragon NFXs Flux Grey with Transitions Lens Goggle is the smaller version of the NFX which came out a few seasons back however we found not everyone was a fan of the huge aviator goggle look. The bigger NFX undoubtably was a love it or hate it due to it's size, but the new NFXs is a medium size goggle for the smaller sized riders or the rider who wants more of a refined helmet and goggle intergration (rimless look).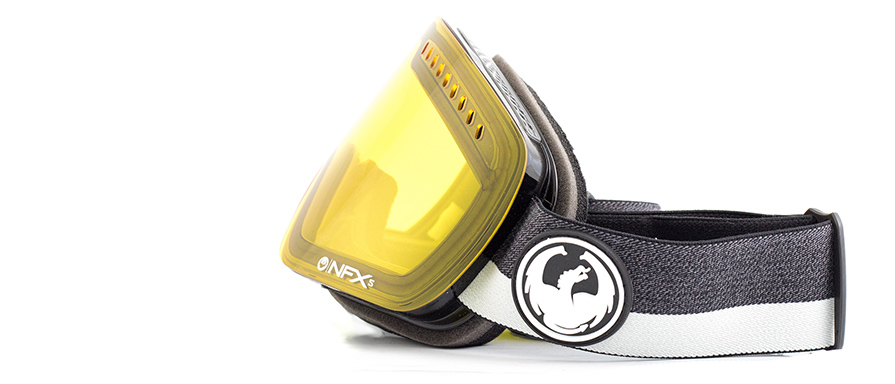 The NFXs comes with ONE injection moulded Transition lens that does all the work for you! Meaning no lens switching hassle when the conditions change! The Transitions lens automatically adjusts itself from a yellow low light lens to a tinted lens when it comes in to contact with UV Light. Not only this but combined with the NFXs armoured venting to prevent snow breaching the inside of the goggle, the lens itself has front ventilation and has been anti- fog treated to stop them getting all misty during your session.
Now the smaller faced riders, women and just people who don't like the overly too big look can get the benefits and look of rimless goggles and all the great tech found in these goggles!
Dragon NFXs Flux Grey Transitions Lens​ Specification:
Yellow / Tinted Transition Lens
Patented Frameless Technology
Armored Venting
Flexible Dual Lexan Lens Anti-Fog Treated
100% UV Protection
Hypollergenic Micro-Fleece Lining
Goggle storage bag
Helmet Compatible
Medium Fit