Out of stock. Sorry, This item is now Discontinued.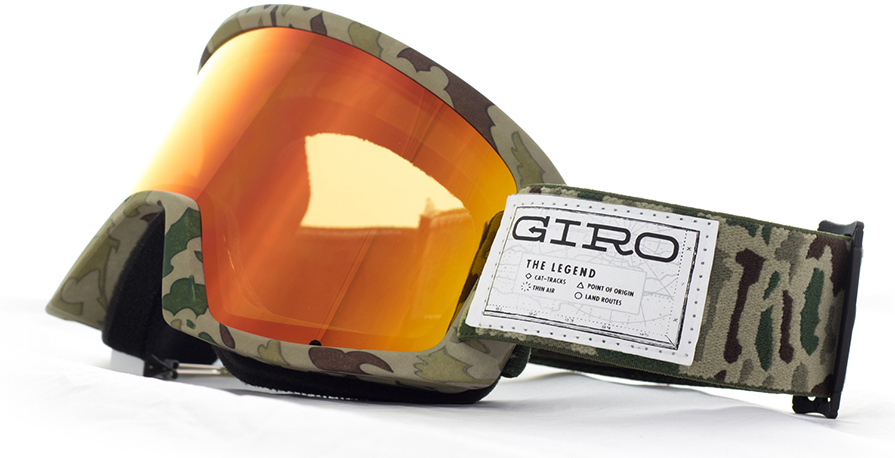 The Giro Semi in Brown Camo with Amber Scarlet Lens along with a Bonus Yellow Lens is inspired by the popular Blok model. it features an injected cylindrical lens which improves its toughness in comparison to a normal cylindrical lens, this also means that the lens maintains a classic old school look which a lot of riders prefer. the camo styling also makes the goggles stand out more and adds more styling detail in comparison to a normal one or two toned goggles.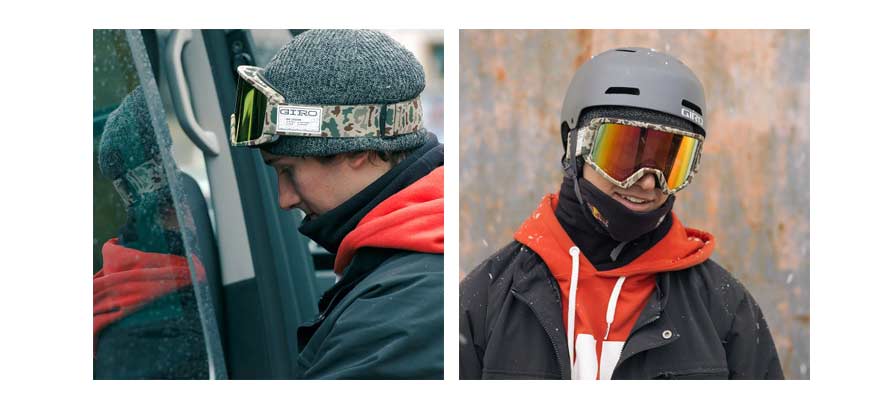 The Semi offers Expansive View Technology which gives its user a great peripheral vision. this means that unlike a common cylindrical lens limiting your field of vision, EXV technology gives you access to peripheral vision giving you a much better and wider view. With EXV technology it is now possible to have what an aspherical lens what would offer you with a cylindrical lens, not to mention they do look cooler in the slopes.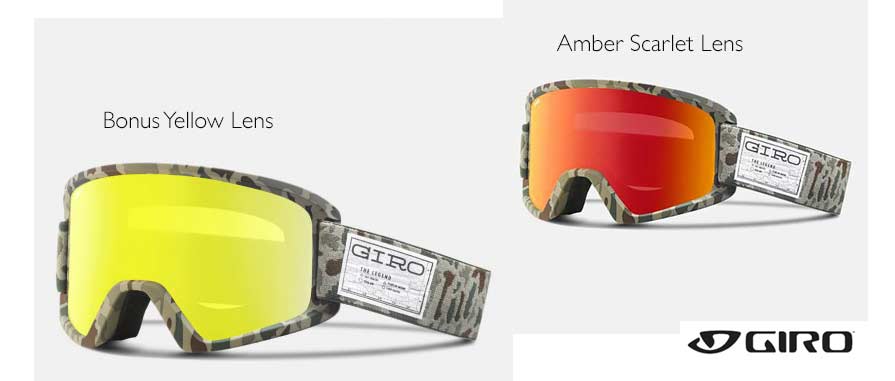 Specifications and Features:
Compatibility - Seamless Compatibility with all Giro Helmets

Lens - Injection-molded cylindrical lens

Fit - Medium size adult EXV frame

Anti Fog - Anti fog lens coating

EXV - Expansion View Technology, double-layer face foam with micro-fleece facing