In Stock & available for UK next day delivery
Smith have come a long way since the day of creating the first interchangeable lenses and now it has never been easier! The Smith I/OX is for all of those riders who love and adore the I/O but want something a little more in size. Because size absolutely matters!
The Simple Classic Timeless Black design with I/O Interchangeability and Tech in the larger frame of the I/OX and with two ChromaPop high definition lens's.
The I/OX in Black a beefed up version of Smith's classic design and has a few different features for your buck! This extra large spherical lens offers a much larger field of vision than standard sized goggles, so whether you naturally have a larger sized head or whether you like the large goggle look, stick a set of these on and be amazed as to how much more you can see! Featuring a single point connection to the head strap allows the goggle to evenly disperse pressure over your face without discomfort. Still retaining Smith's quick release system you can effortlessly keep up with the weather changes by swapping your lens to match the lighting conditions.
The tech in these lenses does not stop there! These corbonic-x lenses are used to prevent scratches while TLT (tapered lens technology) retains refracted light as it passes through the lens to your eye reducing any distortion. We also have hydrophobic lens coating to keep any water from sticking to the lenses and Porex Filter Technology that equalises pressure inside the lens during changes in atmospheric pressure. By doing this it maintains the inside temperature of the goggle and keeps away any unwanted fog!

The I/OX snow goggle also features 5x anti fog inner with patented Vaporator lens technology ridding the goggle of warm moist air that is the main cause of misting found in your conventional snow goggle. With 3-layer Driwix face foam for extra comfort and pressure dispersal, the I/OX has an ultra-wide silicone back strap and a Quickfit strap adjustment system for quick and easy fitting.
The Smith I/OX Black ChromaPop Everyday Green Goggle comes with the following Lens's:
ChromaPop Everyday Green Mirror - VLT = 23% - Suited for a range of conditions, enhances every undulation of snow so you get more out of every moment

ChromaPop Storm - VLT = 50% - Tuned to bring the most out of an environment when the storm moves in and the lights go out. Optimise your contrast even on the worst days, so you can stay out longer.
​
How ChromaPop works
Through Smiths proprietary ChromaPop polarized lens technology, helps you see detail and color beyond normal capabilities. ChromaPop filters two specific wavelengths of light that cause color confusion. By doing this the lens delivers greater definition, more natural color, and unmatched clarity to allow you to see more detail.
NORMALLY
The eye's retina has trouble distinguishing between blue and green, and red and green light perception.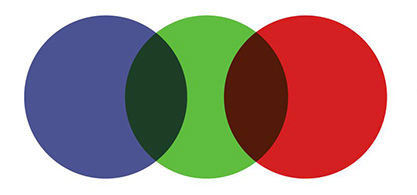 WITH CHROMAPOP
ChromaPop filters these specific crossovers, allowing greater definition, natural color, and clarity.

Smith I/OX Black ChromaPop Everyday Green Goggles Specification:​
Quick release lens change system
Spherical carbonic-x lens
5X™ anti-fog inner lens
TLT lens technology for crystal clear vision
Patented Porex™ filter prevents optical distortion during changes in elevation
Medium/ Large fit
QuickFit strap adjustment system with clip buckle
3-layer DriWix face foam
Helmet and eye glass compatible
Ultra-wide, silicone backed strap
Floating foam membrane eliminates eyegass temple pressure
Includes microfiber goggle bag with replacement lens sleeve
Single Point Head Strap Connection