In Stock & available for UK next day delivery
Well where can we start with this board! The Never Summer Shaper Twin is the latest evolution of the growing Shaper Snowboards Line, with surf designed shaping these boards have had rave reviews for carving and freeriding and while normally all being directional there was a requirement for a twin board in the line and here it is! Check out the videos below to get a real idea of what this board is all about.
The board has been picking up accolades in blind board tests and the 153cm version is named the 153CC after Team USA Chris Corning and has a special red white and blue base you will see in the Olympic slopestyle event this year!
The Shaper series uses the Fusion Camber Design which brings together both of Never Summers Rocker Camber designs. It has the Original Rocker Camber at the front to give insane float in the pow and shock absorption over the groomers. Then there is the Ripsaw Rocker Design under the back foot giving rocking grip in the carves that just push the board in on rails. Then there is also 10mm of taper from nose to tail to help sink the back in the soft and give that pumpy surf fluid carve. So all these things sound like a directional board, but these have now been put into a twin tip! So you have all the best of the directional design and can also romp it along in switch.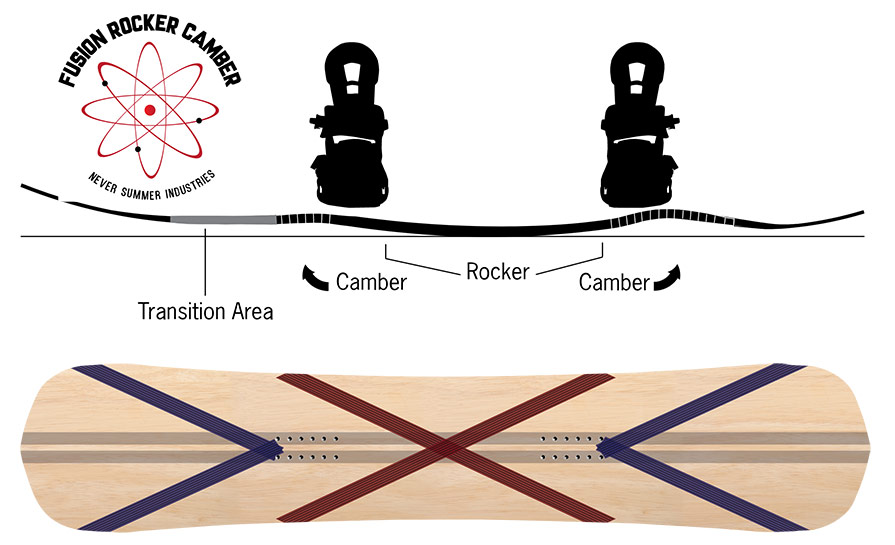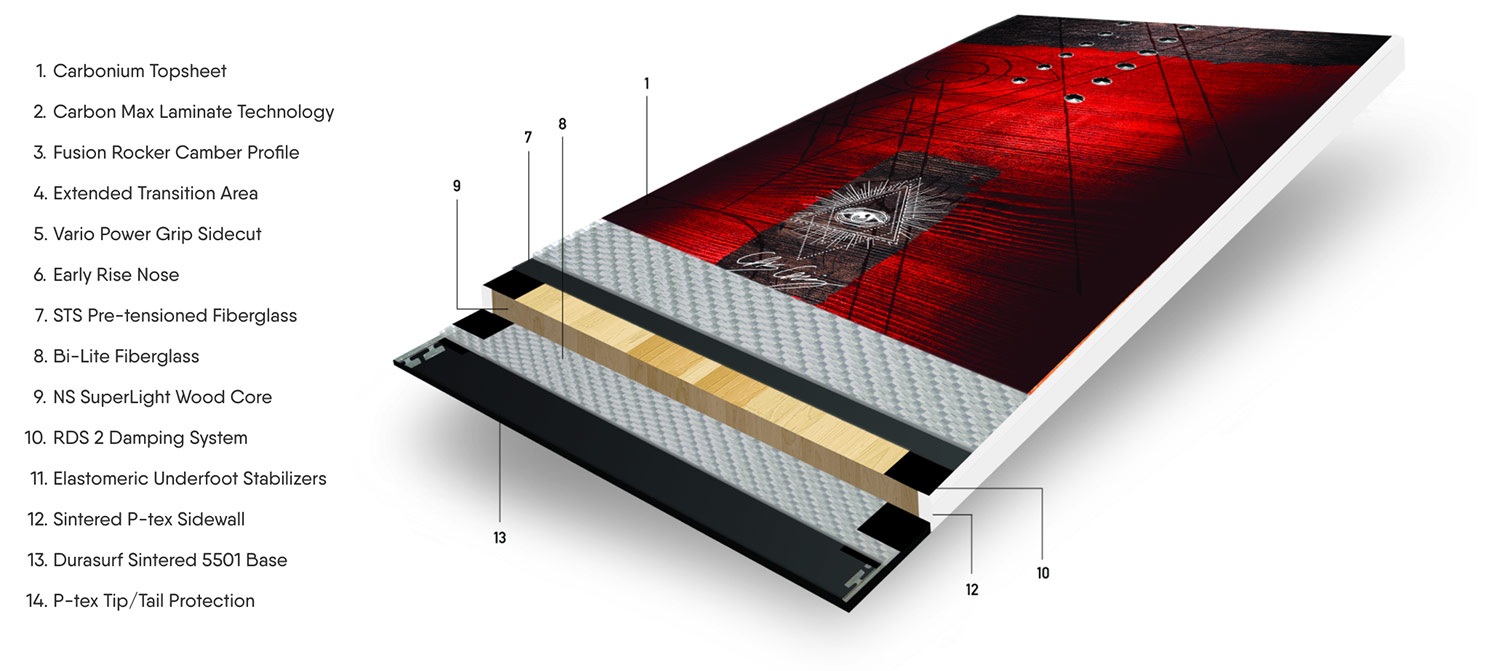 As this board is a late release then there are only two sizes this season a 153cm and a 156cm as it is designed as a park board. So smaller riders hit up the 153CC with the red white and blue base and the larger guys hit up the 156cm with black and white base. The board is actually quite wide even through it is a tapered design so no need to worry if you have bigger feet you will love this board!
| SIZE* | WAIST | EDGE | SIDECUT** | TIP / TAIL | TAPER* | SURFACE AREA |
| --- | --- | --- | --- | --- | --- | --- |
| 146LT | 24.7 | 111 | Vario 740 | 29.6/28.6 | 10 | 586/3781 |
| 149LT | 24.9 | 114 | Vario 771 | 29.8/28.8 | 10 | 598/3858 |
| 151 | 25.7 | 114 | Vario 774 | 30.6/29.6 | 10 | 626/4039 |
| 153CC | 26.0 | 116 | Vario 783 | 31.0/30.0 | 10 | 644/4155 |
| 156 | 26.2 | 118 | Vario 812 | 31.1/30.1 | 10 | 657/4239 |
| 159 | 26.2 | 122 | Vario 824 | 31.3/30.3 | 10 | 674/4348 |
| 161 | 26.2 | 124 | Vario 837 | 31.5/30.5 | 10 | 687/4432 |