In Stock & available for UK next day delivery
Industry renown Mr. Zogs Original Sex Surf Wax has built its reputation for being the best surf wax available in the industry. Sex Wax Quick Humps Surf Wax Purple 2x Extra Soft Cold to Cool is for the colder water temperatures typically between late October to late April (9*C to 20*C ) in UK seasons.
Mr. Zog's Quick Humps Sex Wax is designed to rub on to the deck of your surfboard to increase the riders traction on the board and prevent you from slipping off. Depending on the season and temperature of the water depends on how soft of wax you use.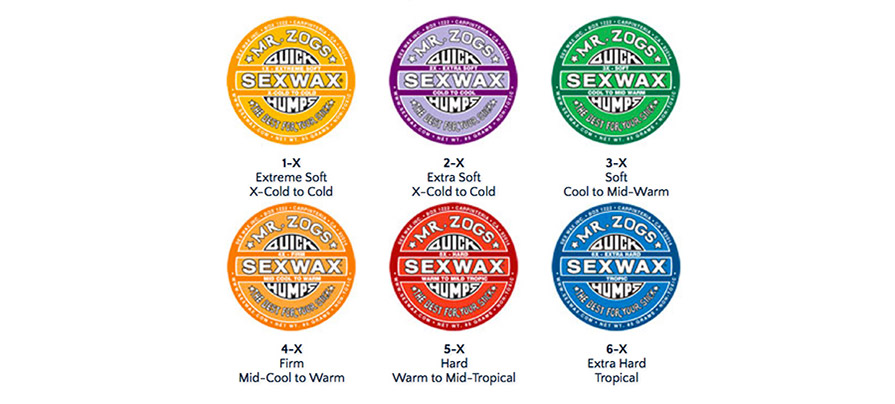 What wax do I need?
In the warmer seasons or countries you would use a harder wax to prevent it from melting off your board, in this case it would be Mr.Zog's Green 3x Soft - Cool to Mid Warm (14*C to 23*C) Quick Humps Surfboard Wax.
In the colder seasons or climates (9*C to 20*C) you would use a softer wax to maintain traction on the board; Mr.Zogs Purple 2x Extra Soft- Cold to Cool would be ideal for these conditions.
The Original Sex Wax is Non-Toxic to the environment and comes in recyclable/ biodegradable packaging.