Out of stock. Sorry, This item is now Discontinued.
Related Products
Without compromising in key areas of the bag, the Mystic Elevate Kiteboard Travel Bag weighs a mere 1.8KG and with the detachable wheel system, only 2.8KG, meaning if your slightly over weight at the check in desk, you can always remove the wheels and chuck them in your hand luggage! With enough storage space to fit three kites, two boards, harness, wetsuit and an impact vest with the ability to size down the bag using heavy duty straps, you will have a huge choice for endless play at your destination!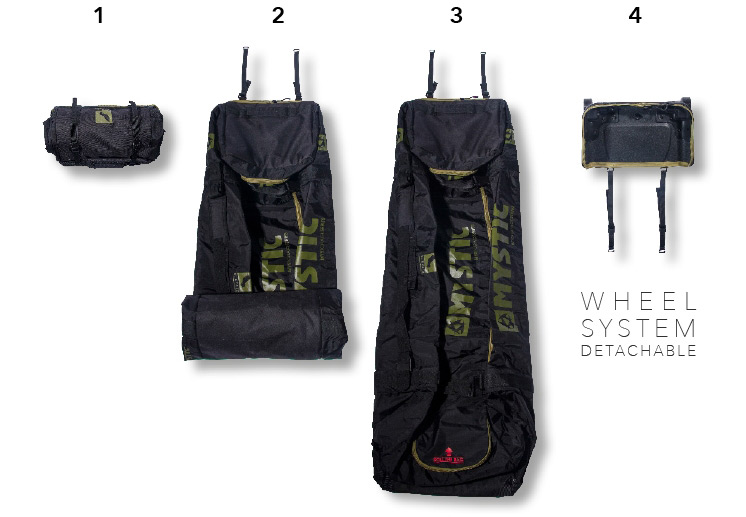 A super-cool and unique feature the Mystic Elevate has also is the Hibernation state, roll-up system. Ever had the problem of the huge kite bag taking up space on your hotel room floor? No problamo! The Mystic Elevate Kiteboard Travel Bag can roll up into the detachable wheel base making it the most lightweight and mobile board bag on the market today!
The Mystic Elevate also features:
PVC coated 210D fine ripstop (80%)
PVC coated 600D polyester (20%)
Compact storage system
Protective padding on the critical parts
Detachable wheel system
Lightweight construction (more weight left for actual gear)
Air ventilation
Secure Straps
Front and back carry straps
Big compartment
Weight without wheels: 1.8 kilo
Complete weight: 2.8 kilo