Out of stock. Sorry, This item is now Discontinued.
Related Products
The Mystic Gear Box Kitesurfing Travel Bag in Pewter is the next size up from the Matrix Bag. If you want to take more kites with you and need the extra space you can easily fit the amount in shown in the chart below and if you use Compression bags instead of the normal kite bags then our record for a trip at 32Kg has been - 17m, 12m, 9m, 12m foil with bar, 2 x kiteboards, 2 x straps sets, 1 x wake boots, 2 x harnesses (had to put bars in another bag as overweight but would have fit but too heavy!)
The Mystic Gearbox has a really nice thick padding and board divider so doesn't need a lot of extra padding and is still quite light weight for your total baggage allowance on flights. If you need to shave the maximum weight for equipment and do your own padding then check out the Mystic Elevate board bag as it's the same size but without the padding and able to remove the wheel section.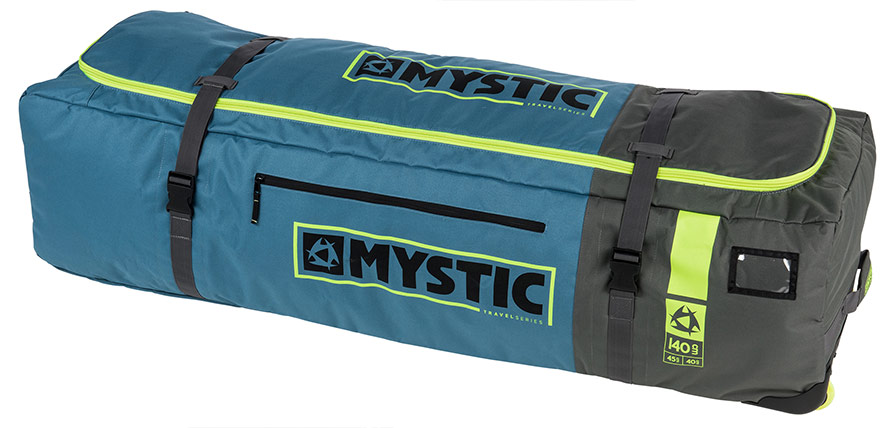 Mystic Gear Box in Pewter Features and Specifications:
Size: 140cm x 40 x 45cm
Size: 160cm x 40 x 45cm
8mm padding
Big compartment
Extra pocket for small gear
For multiple kites, wake- or kiteboards
Storage straps
Padded divider for protection between the boards
Secure straps outside
Address card pocket
Carry handles
Integrated wheels
PVC coated 600D polyester