Out of stock. Sorry, This item is now Discontinued.
Related Products
We have not been this excited for a GoPro camera launch for a few years. The new GoPro GP1 chip that came out in the Hero6 has been given a big upgrade in memory and software to enable the biggest step forward in stabilisation of any camera. GoPro Hero7 Black has HyperSmooth Stabilisation gives gimbal style stability from hand filming and onboard footage without the need for a gimbal and the many times you can't use or fit a gimbal into the setup. This just instantly gives much better footage without hassle.
There are other great new features especially in photos where face and scene recognition and HDR (high dynamic range) gives really greatly improved photos. The video has also has scene detection so it applies the correct colour and white balance based on the scene, no need to add filters for snorkelling as the camera automatically adjusts the colours for you! There is also now the addition of live video and portrait video for when you want to go live on facebook and other platforms. Also timelapse has been upgraded to include movement so you can make stabilised hyperlapse style videos straight away on the camera!
ATBShop have been GoPro experts for years and have always found more ways to use the cameras than just onboard footage. With the free GoPro Apps for Quikstories it makes the GoPro the ideal travel camera and family camera to document your life. No longer is a GoPro just for extreme sports now with super easy to use features anyone can use a GoPro everyday.

GoPro Hero7 Black - the best action camera in the world just got better again with the next level stabilisation, HDR photos, GPS stats and live streaming plus so much more! - Now with Free SD Card to get filming out of the box.
Why should you buy the GoPro Hero7 Black?
All the new GoPro Hero7 cameras produce great video and have the wireless connectivity, portrait video, stabilisation and other improvements to be super easy to use. The features that step the Hero7 Black apart are:
Max Video 4K 60fps, 1080p 240fps, 12MP Photo.
HyperSmooth Stabilisation - Gimbal Like footage
Live Streaming Video
TimeWarp Motion Timelapse video
Interchangeable Battery
ProTune and Raw Images
Compatible with SuperSuit for Diving deeper than 10m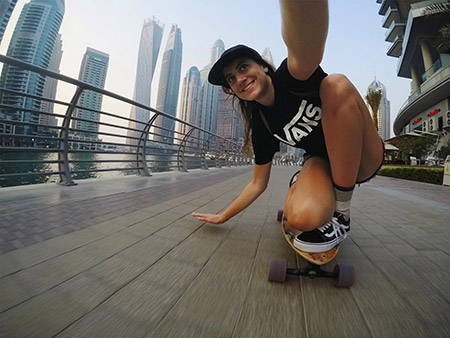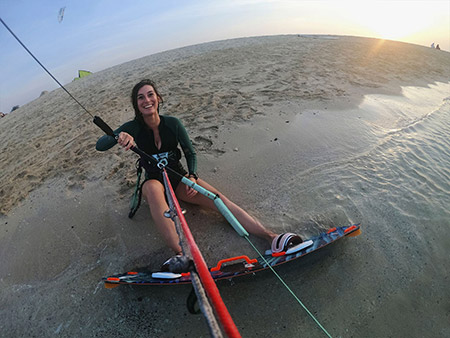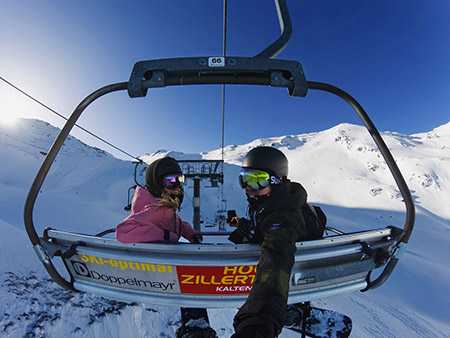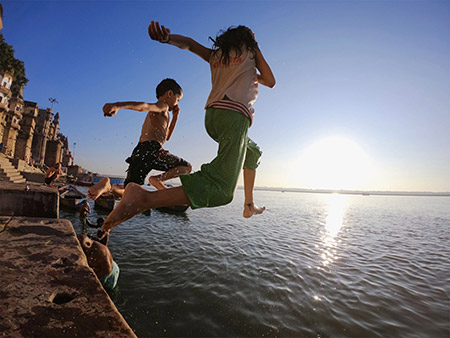 SuperPhoto
Some of the new Features in more detail showing the new SuperPhoto using HDR and scene recognition to give the best dynamic range with the most vibrant colours and deeper blacks in bright and overcast conditions.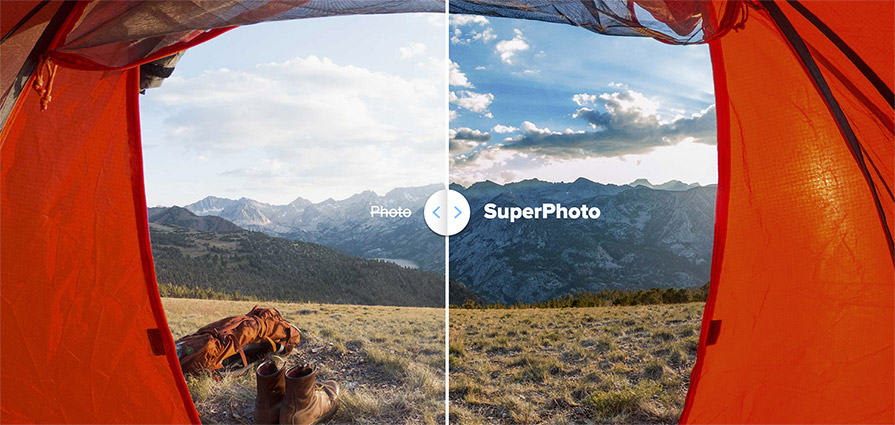 Live Streaming
Stream your videos live from your GoPro through your phone to give great dynamic live interactive videos using a much better camera than you would get on your phone while also still having use of the phone. A much better experience. Great if you are an aspiring personality or "blogger" or just love to get social in your life.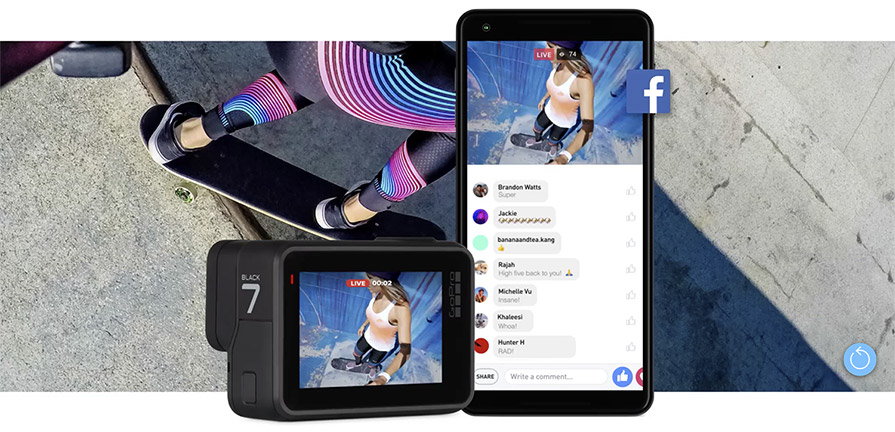 TimeWarp Motion Timelapse
GoPro have done timelapse in their cameras but now with the image stabilisation this has moved to next level! Hyperlapse style videos with time lapse stabilised motion video so a timelapse with you moving through the scene!



HyperSmooth Video Stabilisation - Get gimbal-like stabilisation – without the gimbal. HERO7 Black predicts your movements and corrects for camera shake to deliver insanely smooth footage.
Rugged + Waterproof - Share experiences you can't capture with your phone. HERO7 Black is rugged, waterproof without a housing to 10 m and up for any adventure.
Voice Control - Stay in the moment. Control your HERO7 Black hands-free with voice commands like "GoPro, take a photo" and "GoPro, start recording."
SuperPhoto - Get the best photos automatically. With SuperPhoto, HERO7 Black intelligently applies HDR, local tone mapping or noise reduction to optimise your shots.
Live Streaming - Share your story as you live it with video streaming to Facebook Live. You can save your streamed videos to your SD card in high resolution.
TimeWarp Video - Capture super-stabilised time lapse videos while you move about a scene. Increase the speed up to 30x to turn longer activities into shareable moments.
4K60 Video + 12 MP Photos - HERO7 Black shoots stunning 4K60 video and 12 MP photos that are as amazing as the moments themselves.
8x Slo-Mo Video - With ultra-high frame rate 1080p240 video, you can slow things down by up to 8x to relive funny, interesting or epic moments in all their glory.
Intuitive Touch Screen - If you have a smartphone, using HERO7 Black will feel familiar. Three main capture modes with streamlined settings make navigating easy.
Face, Smile + Scene Detection - HERO7 Black knows when you face the camera, smile and more. The GoPro App uses those details to handpick your best shots and create amazing videos.
Shoot Vertically - Capture photos and videos in portrait orientation – perfect for your Snapchat and Instagram Stories.
Photo Timer - Jump in there. A photo timer makes it easy to grab a GoPro selfie or group shot with your whole crew in the frame.
Touch Zoom - Get closer to the action. Perfectly frame your photos and videos just by touching the screen.
Auto-Transfer to Your Phone - Go from shoot to share just like that. Your photos and videos move straight to the GoPro App so you can post, text, Tweet or Snapchat them fast.
Share Right to Your Instagram Story - Add to your Story straight from the GoPro App – and share all those wet, sandy or snowy adventures you just wouldn't capture with your phone.
GPS Performance Stickers Track your speed, distance and more. Add stickers to your videos in the GoPro App to show off how fast, far and high you went as the action unfolds.
QuikStories Enabled - HERO7 Black automatically sends your footage to the GoPro App where it transforms into a fun, shareable video with music and effects.
Advanced Noise Suppression - HERO7 Black actively filters out wind, vibration and handling noise for crisper, clearer audio quality.
RAW Photos - Capture RAW photos for the highest quality and most flexibility in advanced photo editing.
HEVC Video - Save space on your SD card. Use High Efficiency Video Compression (HEVC) to cut large files to about half their size without losing any image quality.
Fast-Charging Ready - Don't miss out. With the Supercharger power adaptor (sold separately), you can charge up fast and get back out there.
Compatible With GoPro Accessories - Wear it. Mount it. Love it. Over 30 compatible accessories help you get unique perspectives and capture your life in a creative new way.