Out of stock. Sorry, This item is now Discontinued.
Related Products
If you are filming sports like ski, cycle or paddle sports then this kit is for you! The chest mount and clamp mount will give two great perspectives which are more immersive than the standard goto helmet mount. Super useful mounts for forward facing sports where you can't hold a pole and have your hands full.
The price is also great deal in this Sports Accessories Kit. The chesty is normally £39.95 + Handlebar Clamp £34.95 + Case £19.95 = £94.85 so you basically get £10 off the two mounts and a free case thrown!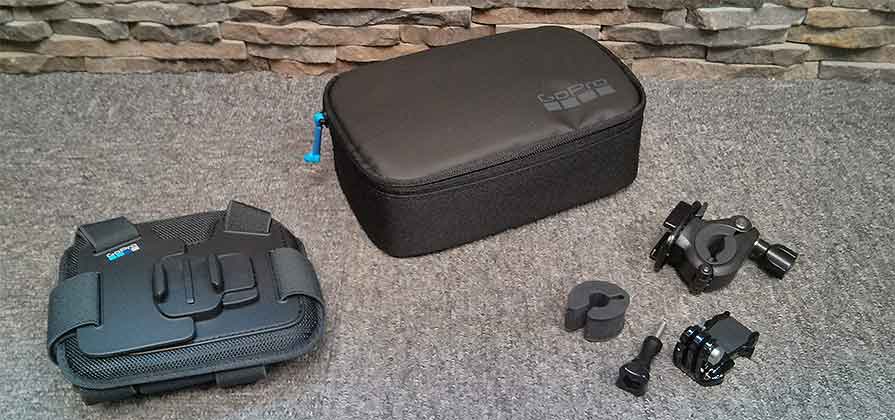 The Chest mount is super stable and you don't notice it's there when wearing.
The Clamp mount will work great on any poles you want to clamp to i.e. handlebars or seatposts on cycles or motorbikes. Also great on ski poles and many other spots you can clamp it to.
The padded case is also super useful as has space for the chesty and clamp plus the camera and cables etc or if you take the chesty out as it's quite bulky then you have a adjustable divider included to fit more mounts or charger etc into the space. Perfect for keeping all the bits together in one place and not have to search for them.
Warning: Chesty is made for ages 14+. Risk of injury during contact activities. Use caution when wearing Chesty during your adventures.