- Santa Cruz

Santa Cruz is one of the original skateboard companies from back in the good old days. They now also manufacture snowboards, skateboards and bikes.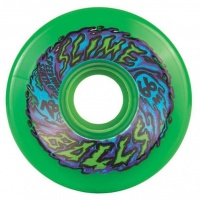 Santa Cruz Slime Balls 66's 78A Skateboard Wheels Neon Green 66mm.Slime Balls are back!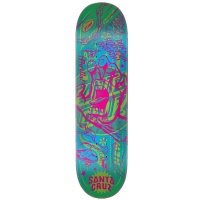 5 ply Canadian Maple sandwiched between 2 ply quad X technology makes for a lighter, thinner and stronger board giving us more pop, snap and response. This isn't a board that likes to stay grounded.
out
of stock
Slimeballs have made a return. Santa Cruz have found the piece of history that is the Slime Mould and remade the industries most popular wheel. Duro of 97a at 56m.