Out of stock. Sorry, This item is now Discontinued.
The Anon M3 is your high end performance goggle now featuring MFI Facemask! Using 18-point rare earth magnets, lens changing has never been so easy! Simply un-snap the Red SolX Lens and snap-on the spare Graybird lens and away you go! The M3 isn't just a fancy way to change lenses and keep you neck warm, using Anon's Outlast Fog Management Face Fleece (MFI), the mask is able to absorb, store and release heat whilst pushing out any moisture. This acts as a way of maintaining a cooler form of climate control inside your goggle preventing fog build-up.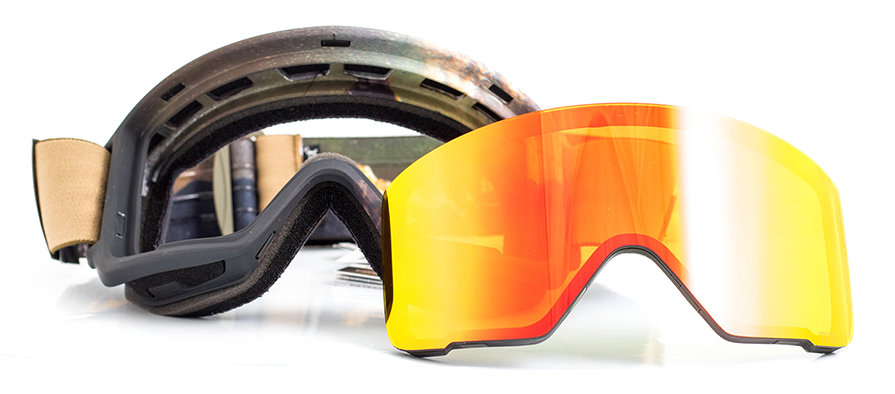 Using cylindrical injection moulded Lens technology, Anon have made a lens that combines de-centered tech with a lens curvature that mimics the human eye reducing peripheral vision and enhancing your field of view, leaving nothing unseen! Being injection moulded makes for a stronger, more solid lens than your typical stamped design!
The Anon M3 Polarias with Red SolX lens quick specs:
Includes MFI (Magnetic Facemask Intergration)
Magna Tech quick lens changing
Wall to wall vision
Anon cylindrical lens technology
Outlast fog management system
Non-Slip silicone strap
Over the Glasses compatable
Wall-to-wall vision
Over Glasses compatible
Triple layer face foam
Cylindrical injection moulded lens technology
ICT (Integral Clarity Technology)
Full perimeter channel venting
Lightweight frame
Comes with goggle case and micro fiber bag
Spare Graybird lens