Out of stock. Sorry, This item is now Discontinued.
All the proven backing of the ever popular Dragon D1 Goggle the D3 is the next step up into 6 base injection moulded spherical lens which screams far better quality than conventional stamped lenses. Featuring one of our staff favourite lenses; the Inverse Red Ionised lens covers a huge range of lighting conditions which is ideal for most riding styles.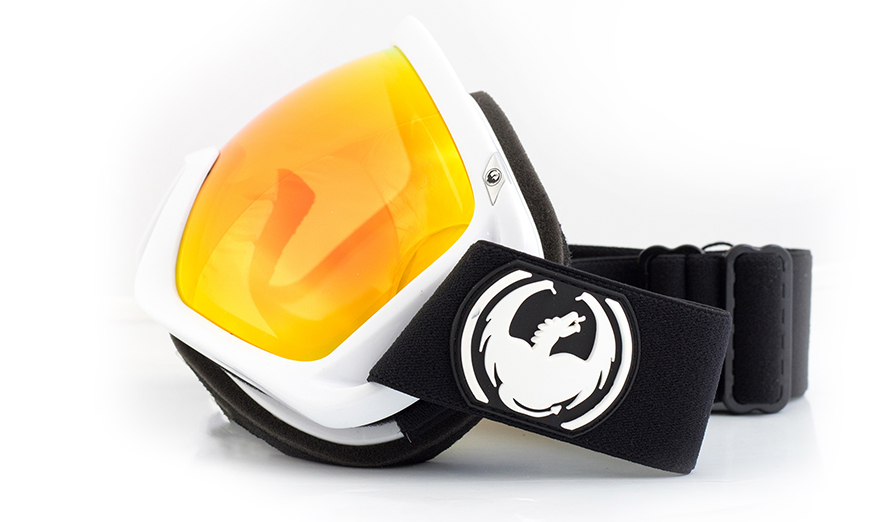 Having used spherical lenses, Dragon have to offer a far wider peripheral vision meaning at a glance you can see much more than typical cylindrical lenses. Another cool fact about these lenses is that by mimicking a similar curvature of the human eye they provide an optically correct vision and eradicate distortion when looking out the sides of the goggles offering superior crispy clear vision all day long.
To finish it all off we have a spare Yellow Blue Ionised lens for low light that like the Red Ionised lens has been anti-fog treated to maintain clear vision all day on the mountain.
The Dragon D3 Inverse Red Ion tech specs:
Optically Correct 6 Base Injection Moulded Spherical Lens
Super Anti-fog Treated
100% UV Protection
Triple Foam with Hypoallergenic Micro Fleece Lining
Helmet Compatible
Large Fit
Inverse Red Ionised Lens- Sunny Conditions
Yellow Blue Ionised Lens- Low Light Conditions