In Stock & available for UK next day delivery
Introducing the X1 snowboard goggle by Dragon Optics; a slightly newer and more bad ass addition to Dragons Project X (APX) Goggle. While the APX was and still is the first fully frameless and optically correct snowboard goggle on the market and has been growing in popularity since it's launch in 2011 it is now back again for 2018 and better than ever. Often copied but never bettered these frameless Dragon goggles lead the way down the mountain in style and functionality with its 200% stronger anti fog treatment and armoured 360 degree venting preventing any moisture getting in and most importantly any fog ruining your days on the mountain.
The Dragon X1 goggle also uses an

all new Lumalens Optimised Colour technology to which

now

filters out any harmful lightwaves and offers crystal clear, hi-definition vision

with enhanced depth perception. It does this by breaking down the light as it enters the lens and intensifies the colour contrast allowing you to achieve a new level of visual performance.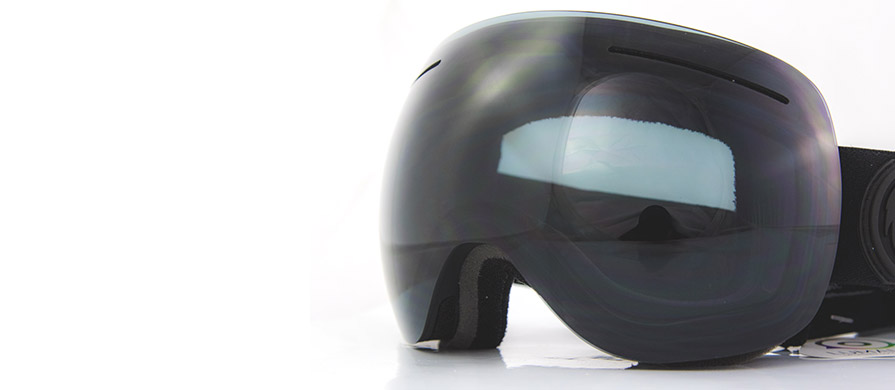 With this rimless look comes super quick and easy lens changeability meaning you wont get caught out on the mountain faffing with older more fidley systems. With Dragons Blue Ion and spare Amber Lumalens you can quickly be prepared for whatever conditions the mountain throws at you. These two
injection moulded lenses offer not only optically correct vision by matching the natural curvature of your eye but also provide
maximum peripheral vision to make the absolute most of your time on the mountain.
With a Dark Smoke lens to cater for the bl

uebird days on the piste Dragon have also chucked in a Flash

Blue Luma

lens for overcast

conditions or for when you're riding the dark side mountain. Add a Rose Lumalens in the mix and the X1 boasts perfectly clear vision

for every condition!
For outstanding quality for your buck in every condition and a deal no one should let pass them by, the X1 Knight Ridier in Dark Smoke is your answer to perfectly clear vision on the mountain this season.
The Dragon X1 Knight Rider Dark Smoke Snowboard Goggle features include:
Dark Smoke Lens + Flash Blue Lumalens + Rose Lumalens
Armoured ventilation
Dragon's patented 200% stronger 'Super Anti Fog' treatment
Optically Correct Injection moulded lens
Triple foam with hypoallergenic micro fleece lining
100% UV Protection
Helmet Compatibility
Silicone strap backing
Uni-Direction air flow for reduced fog.
Quick and easy lens swapping
Large fit
Related Products