Out of stock. Sorry, This item is now Discontinued.
Having had a slight make over the I/O snow goggles from Smith was one of the first goggles ever to feature interchangeable lenses. Smith have come a long way since then and swapping lenses has never been easier. The Smith I/O has always been popular with our staff that like a reasonably large goggle with simple quick lens change and love the interface between smith goggles and helmets.
The Smith I/O Thunderspit with ChromaPop Lens is a classic design with two state of the art ChromaPop Lens's included so you are covered in all conditions.
The Smith I/O Thunder Split with ChromaPop is the classic design in the IO and is simple goggle featuring a quick release system you can effortlessly keep up with the weather changes by swapping your lens to match the lighting conditions. With spherical, corbonic-x lenses and TLT optics the I/ O reduces distortion and maintains a super clear visual so you always stay on top of whats ahead!

The I/O snow goggle also features 5x anti fog inner with patented vaporator lens technology ridding the goggle of warm moist air that is the main cause of misting found in your typical snow goggle. With 3-layer Driwix face foam for extra comfort and pressure dispersal, the I/O has an ultra-wide silicone back strap and a quickfit strap adjustment system for quick and easy fitting.
The Smith I/O Thundersplit Goggle comes with the following Lens's:
ChromaPop Sun Platinum Mirror - VLT = 13% - Created for the flawless sunshine days, a grey base lens tint increases depth perception and allows you to see vividly by reducing glare protection.

ChromaPop Storm - VLT = 50% - Tuned to bring the most out of an environment when the storm moves in and the lights go out. Optimize your contrast even on the worst days, so you can stay out longer.
How ChromaPop works
Through Smiths proprietary ChromaPop polarized lens technology, helps you see detail and color beyond normal capabilities. ChromaPop filters two specific wavelengths of light that cause color confusion. By doing this the lens delivers greater definition, more natural color, and unmatched clarity to allow you to see more detail.
NORMALLY
The eye's retina has trouble distinguishing between blue and green, and red and green light perception.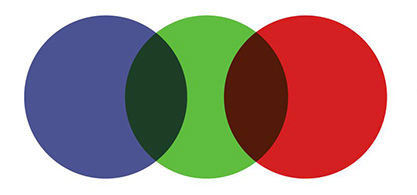 WITH CHROMAPOP
ChromaPop filters these specific crossovers, allowing greater definition, natural color, and clarity.

​
Smith I/O Goggles Thunder Split Platinum ChromaPop Specification:
Quick release lens change system
Includes bright light and low light performance mirror lenses
Spherical carbonic-x lens
5X™ anti-fog inner lens
TLT lens technology for crystal clear vision
Patented Porex™ filter prevents optical distortion during changes in elevation
Medium fit
QuickFit strap adjustment system with clip buckle
3-layer DriWix face foam
Helmet compatible
Ultra-wide, silicone backed strap
Dual-axis outrigger position system
Includes microfiber goggle bag with replacement lens sleeve