In Stock & available for UK next day delivery
The Crab Grab Mini Claws these peel and stick textured claws are made specially to provide grip anywhere in your skateboard but you feel free to stick it almost on anything, mobile phones, Laptops, water bottles?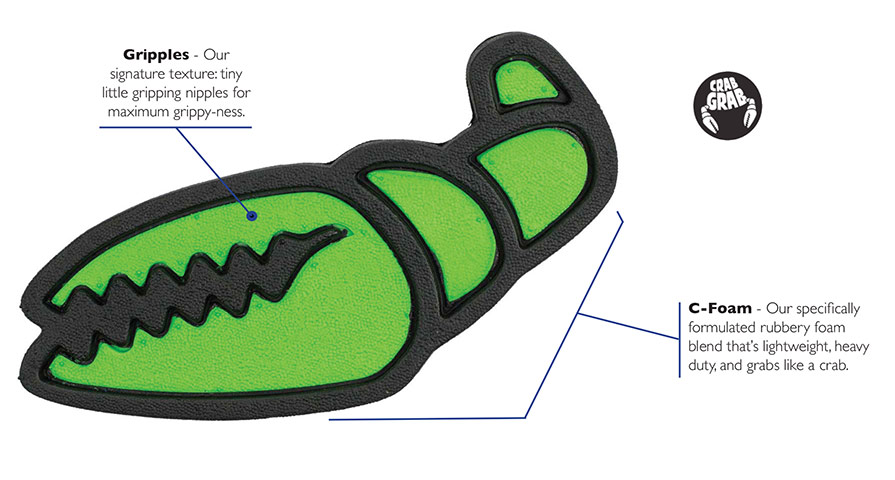 The grips are made from a special blend of foam called C-Foam. they squish and adapt to your boots and provide amazing grip just like a crab. the 4EVA glue will also guarantee that these grips will stick on to your board or anything you stick it on to, pretty much forever.