In Stock & available for UK next day delivery
Experience legendary blend of comfort and response from the Burton Cartel X Re:Flex Snowboard binding. Built from the ground up with some of the best Burton tech. Coming in a classic Black colourway which favourite between team riders. With Features such as B3 Gel cushioning for added comfort and Heel Hammock that enhances the fit and responsive of the binding.
This binding version is compatible with any board mounting system
"The smooth butterability and excellent mid-range response make this a great choice with a wide variety of boards...." - Burton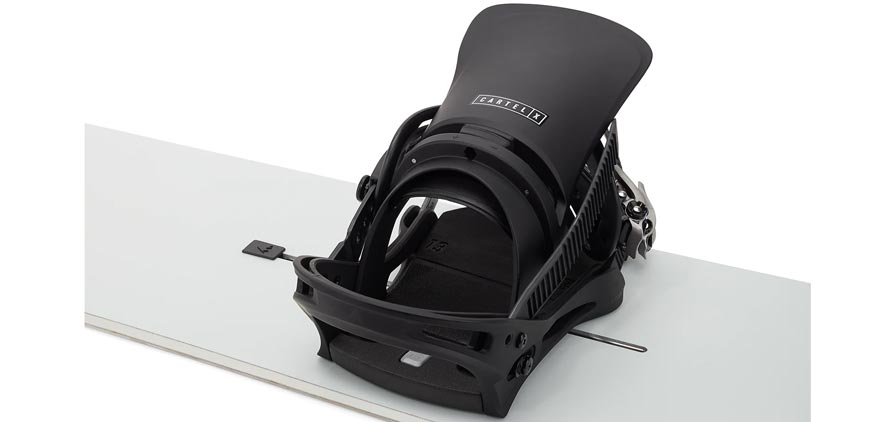 The ankle strap is ultra-responsive with a stitch-less construction and minimal materials, Burton are calling this the Hammockstrap strap which is ultra responsive yet remaining super secure. Also featuring a nylon cross spine for a more direct board connection allowing for even more responsive. Supergrip Capstrap 2.0 toe strap features rubber overmold and a fully injected construction to reduce waste when being produce. Theses toestraps are designed for increased grip which is provided by the rubber which entails a more secure ride.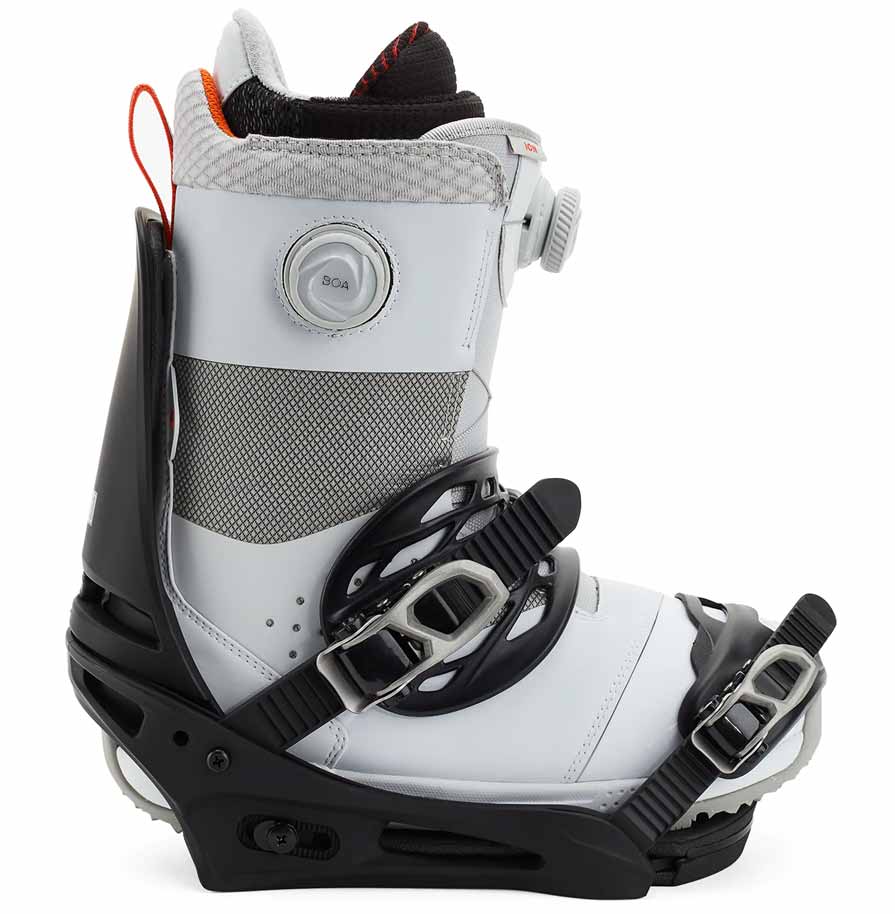 Re:flex FullBed Cushioning system gives a full underfoot cushioning while riding. Providing maximum comfort while mininzing fatigue. With B3 Gel that is formulated by Burton to not harden in cold temperatures and can withstand the heavy and repeat impacts without breaking down. Also with a trapdoor design for easy of access to mounting hardware. Comfort has also been improved with the Hi-Back, with a hammock design to keep you snug and wrap around your boots while providing suspension and lightening fast response. Burton's hardware on this Binding is using the smooth glide buckles for easy and secure tightening. Made from aluminum levers and a steel base for added strength, also with a polycarbonate barrel for improved tongue life.
Burton Cartel X Re:flex Specifications:
Hammockstrap 2.0 ANkle Strap
Supergrip Capstrap 2.0
Re:flex Full bed Cushioning
B3 GEL cushioning
Heel Hammock Hi-Back
Forward Lean DialFLAD System
Smooth Glide Buckles
Black Colourway