Out of stock. Sorry, This item is now Discontinued.
Related Products
The first choice for the Deeluxe team riders, both old school outback riders and a lot of the younger freestylers. The Deeluxe Demon PF features the perfect blend of everything that makes a snowboard boot outstanding; warmth, comfort, construction and most importantly response! Sitting at a 7/ 10 stiffness rating with asymmetrical Custom Flex construction you can adjust the level of response and support to your desire using a two separate laces that control different zones of the boot. Using a D-Tex membrane and precise stitching this boot ensures no water or snow penetrates the outer shell maintaining a toasty warm and dry interior all day long.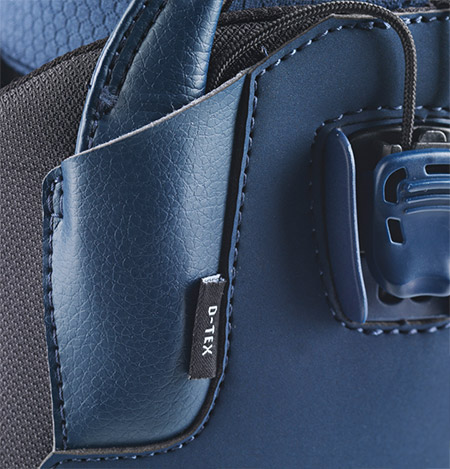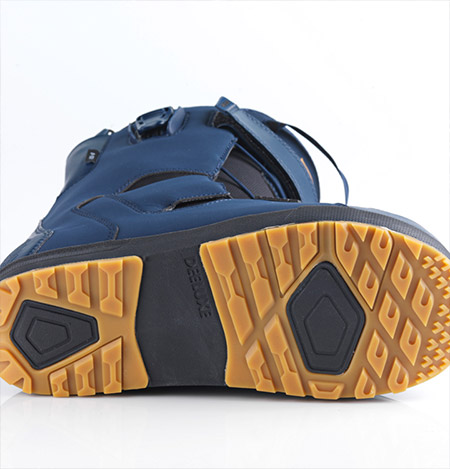 Deeluxe have used a Dupont Surlyn integrated high back within the Demon boot to add additional support and stiffness while increasing its overall durability. Featuring a classic design Remedy Outsole with a fade out profiled heel and toe for reduced drag, this sole features a sharper edged grip for traversing across rough or slippery terrain while retaining the ability to shed any build up of snow and ice quickly.
With the option to increase the boots overall stiffness and response you can get your hands on an additional TPS shield which strengthens the boots tongue for the riders who charge hard!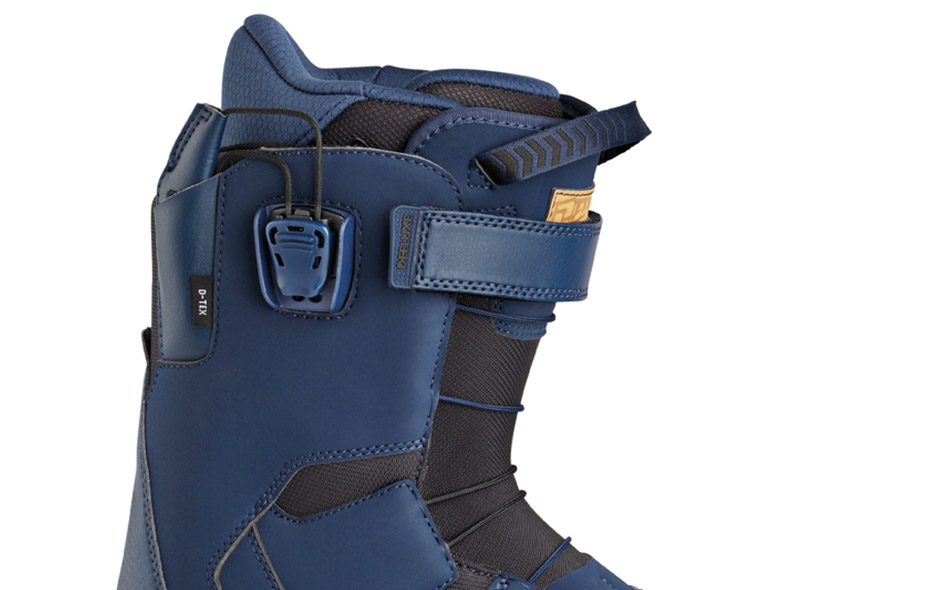 The Deeluxe Demon PF Mens Snowboard Boot specs:
8/ 10 Performance rating
7/ 10 Stiffness
Dupont Surlyn highback
D-tex membrane
Waterproof construction
Powerstrap
C3 Lacing
Custom flex
Remedy outsole
TPS Shield optional