In Stock & available for UK next day delivery
The timeless style that can only be Deeluxe combined with industry leading technology to make a freestyle snowboarding boot truly perfect at what it does. The Deeluxe ID Lara PF 6.3 is your slightly softer to mid flexing freestyling boot that offers the next level of comfort suited for a Queen! Slip a pair of these on to your feet and ride to your hearts content while staying warm, comfortable and focused on your riding!
Deeluxe uses a Pro Flex construction to meet the ever increasing demands of freestyle shredders; this allows the boot the flex naturally using specific flex zones in the joint areas of the boot preventing the boot expanding outwards once pressure is applied to the toes. Combined with a Surlyn Highback for added lateral support the ID 6.3 supplies on demand better stability and support for high speed riding. Designed to hug your feet Deeluxe's D-Lug sole has dual impact zones to cancel out vibrations and impacts as well as offering something similar to suspension.
Featuring all the mod-cons the ID 6.3 Lara PF also uses a Section Control Lacing system that provides you with two handles to independently adjust the tightness of each of the two sections of the boot for the best customisable fit. As another control measure for keeping your feet nice and locked in Deeluxe have added a powerstrap for that extra snug and secure feel.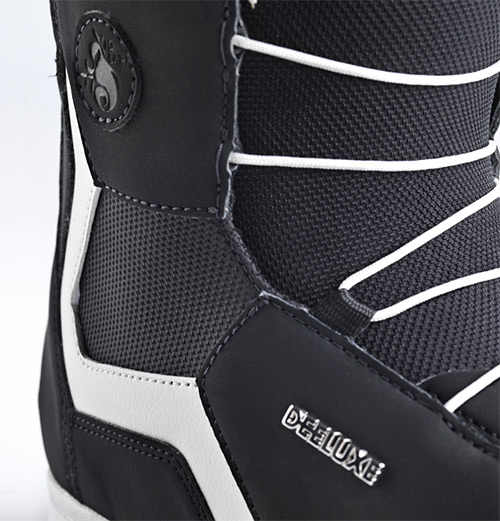 Using a softer pro flex construction creates a better freestyle/ performance flex specifically designed for women.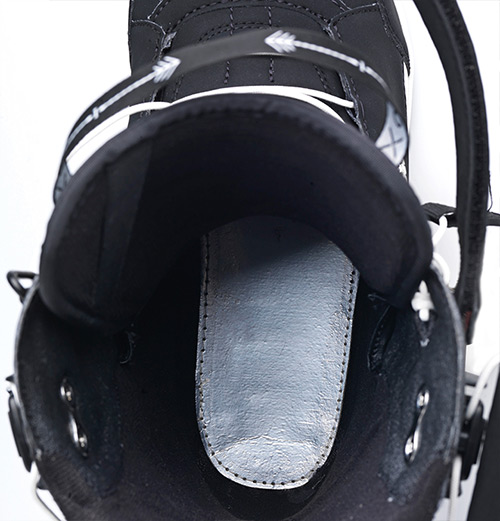 Thermoblock helps retain heat within the boot using reflective silver inside the boots shell keeping your feet toasty and warm all day long.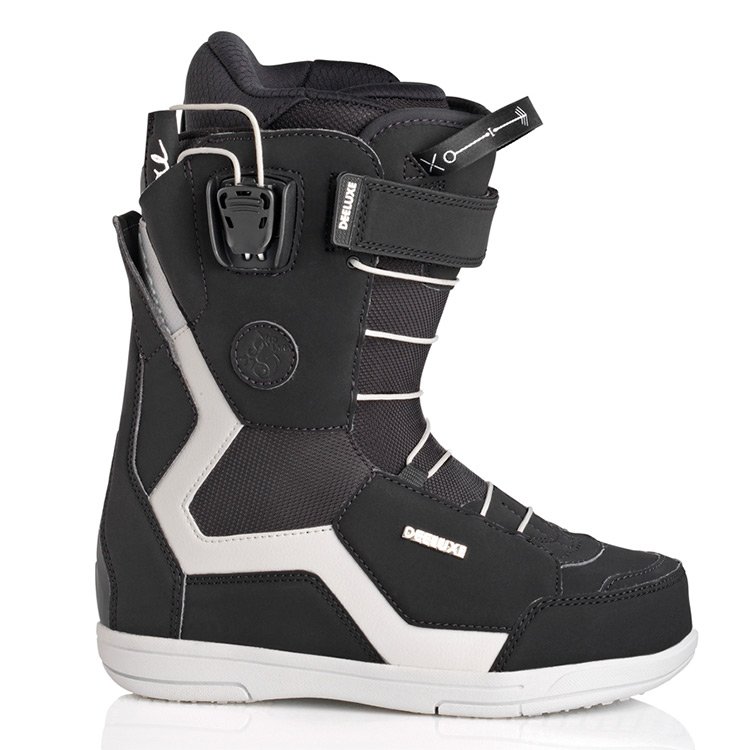 Super lightweight construction lets you walk and ride all day in comfort.
So if you are looking for that freestyle/ all mountain boot that provides as much in performance as it does in comfort and flex then take our word for it, your journey has come to an end; the Deeluxe ID 6.3 PF are exactly what you need in your life right now!
The Deeluxe ID 6.3 Lara PF Snowboard Boot tech specs:
Dupont Surlyn Highback
SCL lacing
Waterproof construction
Thermo black
Powerstrap
Section control lacing
Pro flex
Optional TPS shield
D-Lug sole
Medium flex