In Stock & available for UK next day delivery
A timeless classic lead on from last years anniversary boot the 9Six comes the Deeluxe Original. Un-deniably a staff favourite and talk of the office the Original is by far one of the comfiest boots we have ever encountered. Often related to what you would imagine wearing two hot water bottles for boots would feel like, these beauties not only look awesome and keep your feet super snug and warm, but have all the tech in place to give the boot a high standing position amongst all it's leading competitors. So then, lets get started!
Being a boot for freestylers and all mountain cruisers the Original features a softer flex to really hold up its performance level in the park, on the piste and even in the street for when such a time arrises.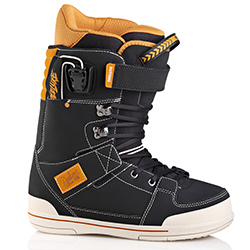 A timeless street fit classic, just like the Original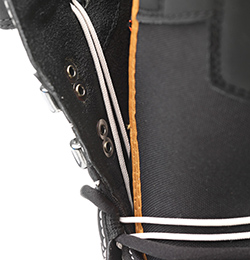 Featuring a softer construction to fit all your free styling and all mountain needs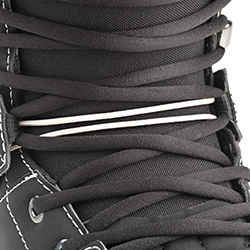 With a nod to Deeluxe's heritage, this boot features classic laces and the latest in speed lacing technology
Starting with the boot exterior we have a classic street- sleek and low profile look and fit being slightly shorter than traditional boots offering a reduction in weight and better freedom of movement. Deeluxe have used a traditional lacing system that blends perfectly with a quick lace heel hold system and lock to really crank that heel in and keep it in place meaning zero heel lift or movement. The general fit shape of the boot is a wider toe box and narrow heel which seems to fit many european foot shapes and often people are finding they fit a little smaller boot than previous in other brands. The PF Performance liner doesn't need any bedding in and is just super comfortable from the off without needing to heat mould but does seem to last well without going crazy soft.
There is so much high end spec in these boots we would be here forever going through it all so these are the key points if you want to get any more in depth info then please check out the video at the bottom of this page and be prepared to never know so much went into boot design!
The tech specs:
Classic street style boot
Freestyle softer flex
Original PF liner
D-Lug out sole
6/ 10 Performance rating
3/ 10 Flex rating
Dupont Surlyn highback
Waterproof construction
Powerstrap
C3 quick lace heel hold system
Traditional lacing
Customisable flex
Staff favourite