Introducing the Naish One 12' 6" Inflatable iSUP; the worlds best selling all round touring and racing cruiser paddle board. Mostly recognised due to N1SCO (Naish International SUP Class Organization) for holding its own exclusive race with multiple Naish One iSUP's competing against each other, this board isn't just for those looking to get serious about racing. 30 inches of width, 6inches thick and featuring an uncanning stability and rigidity, it's not hard to see why this board has made it onto its high horse as a tourer and all round cruiser also.

The Naish One uses a flat base design for better plaining and reduced strain on the arms while a rockered nose eats up any oncoming chop in bumpy waters giving you that super smooth and stable ride on the rivers or in the ocean. The One uses a dual layer construction; the first of which features a premium drop stitch deck and bottom, layer two uses a hybrid skin for enhanced durability, scratch resistance and shape control. Twin double rails give the One board added strength and stiffness maintaining a solid shape while SelyTech KS-1 increases the boards long-term durability and seam reinforcement.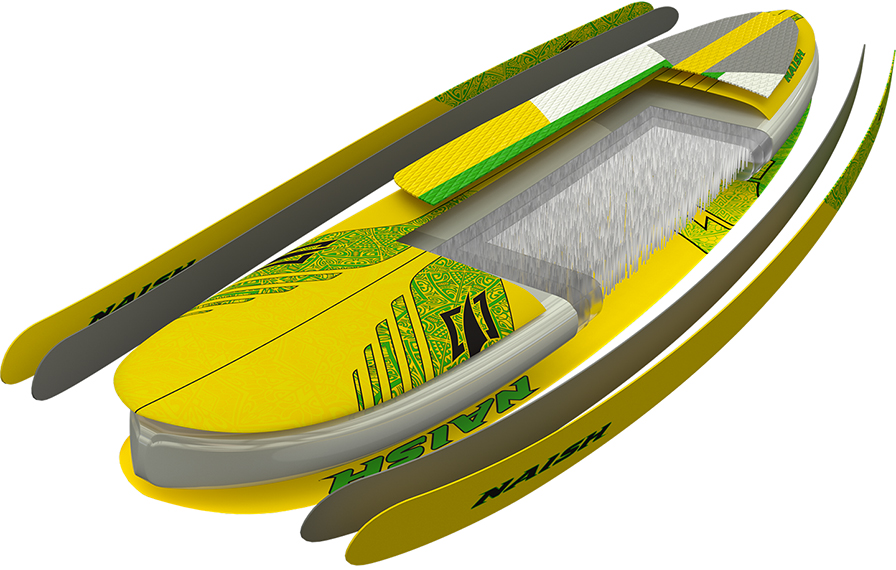 With numbered stance referencing on the EVA deck pad it makes for easy learning with turns and pivots when racing . The N1SCO competitions involve Intermediate distance, long distance, sprints and team relays to which entries to the races can only participate on Naish One 12' 6" making this the perfect board for any level of progression in to any discipline of the sport while offering excellent free ride and touring capabilities.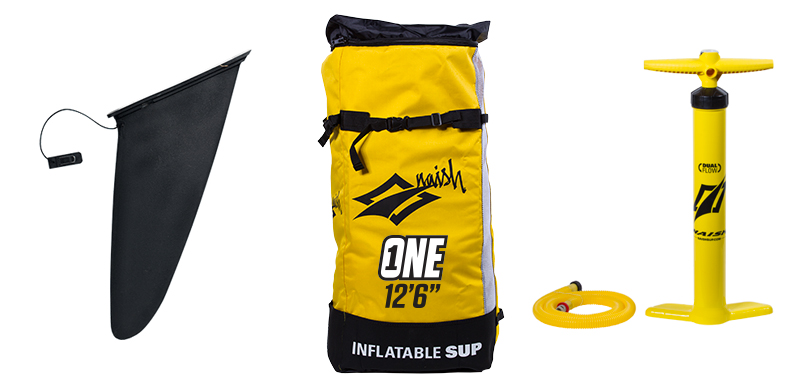 The tech specs:
Racing/ Touring board
12 ft long x 30" wide x 6" thickness
10.8kg
Rockered nose, flat base
265L Volume
Premium drop stitch deck and bottom first layer
Hybrid skin second layer
Double rail construction
SelyTech KS-1 Adhesive
10" slide in thin
AIR Carry handle
EVA Deckpad
Naish ONE Bag
Dual Flow Pump included