In Stock & available for UK next day delivery
When we first saw this released we wondered at it's usefulness? But then after trying it for a few times we found we were using the camera more than before! It's a simple mount that keeps the camera always to hand to take shots and video that perhaps before you would do on your phone. But you can leave your phone in bag or pocket and the camera with sync to create your quikstory video automatically.
Perfect for travel the GoPro Sleeve and Lanyard has opened up more opportunity to use the GoPro and get some amazing edited videos instead of just a few photos on a phone!
It is also a bit of personalisation of your GoPro available in a few colours to suit your style. The adjustable lanyard allows you to pop it round your neck or attach to your wrist or gear and be ready to video the perfect shot straight away.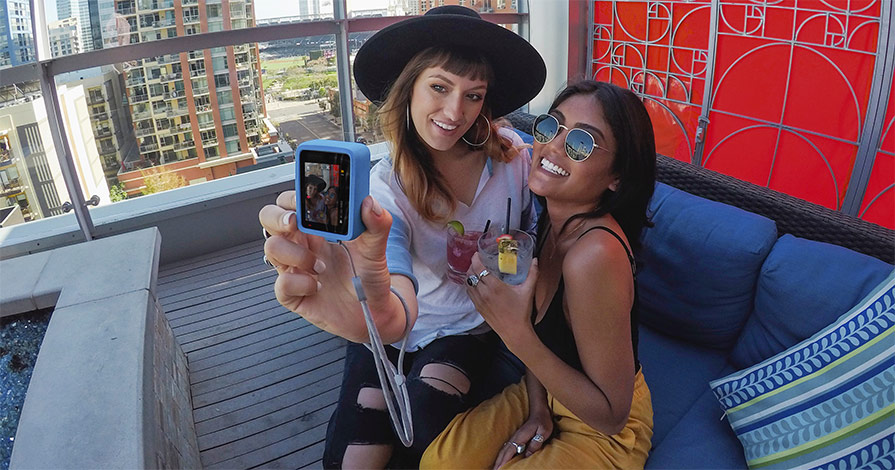 GoPro Sleeve and Lanyard Specs and Features:
Compatibility: HERO6 Black, HERO5 Black, HERO (2018)
Adjustable lanyard keeps your GoPro handy—wear it or attach it to your gear
Premium silicone sleeve fits snugly without adding extra bulk
Thin, flexible material makes it easy to insert and remove your GoPro
Allows you to access the camera buttons and rear LCD for full functionality
Comes in a variety of colours to personalise your GoPro