In Stock & available for UK next day delivery
Considered snowboardings most versatile womens binding; the Burton Scribe Binding is back again with this epic 'Squeek' mouse to match the Burton Rewinds cat! Featuring a Nylon Single component Hi-back construction which offers a better flex profile making the transition from a buttery smooth to a locked in responsive feel. This advanced and plush high back wraps the back of your boots softens the ride of every part of the mountain giving you better control without compromising on power.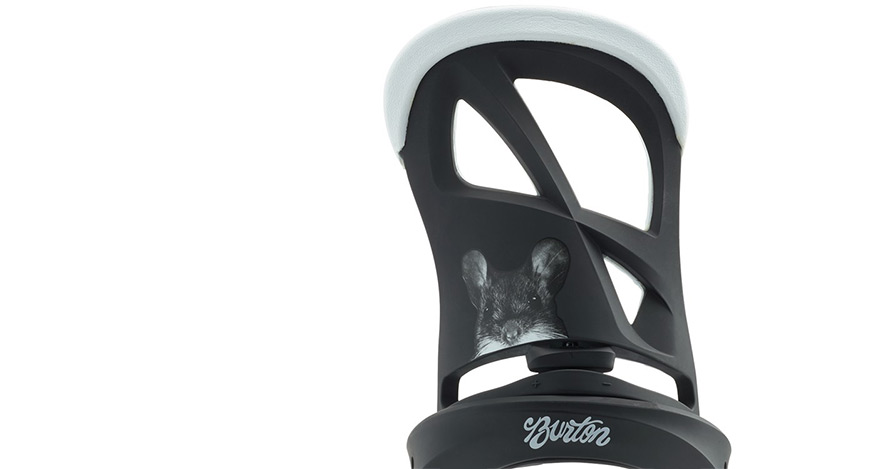 A younger sibling to the Lexa Binding, the Scribe provides an incomparable underfoot flex, transforming the mountain into your buttery good playground however not enough that you can compare it to those beginner friendly Stiletto's. Don't be fooled as the Scribe is that ideal binding for all mountain domination no matter your riding style or ability!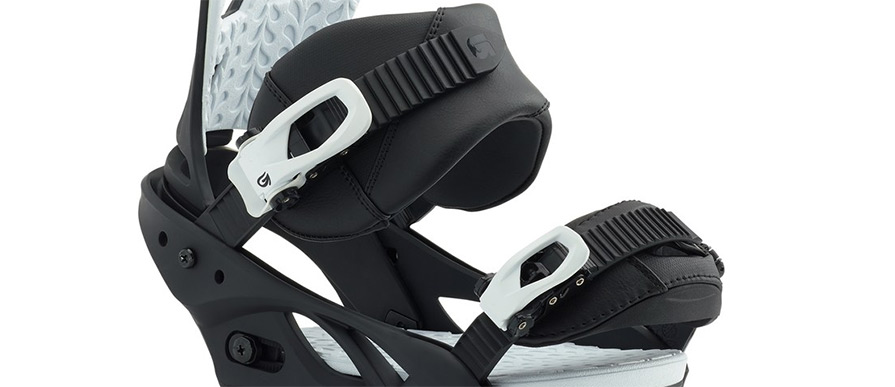 Embrace the Scribe with the ReFlex alternative to Burtons EST allowing compatibility with any board. The bindings split base plate allows the board to flex more naturally underfoot for smoother cruising, yet response on demand without sacrificing on strength. The Burton Scribe binding is for any girl wanting to make the most of their all mountain riding, whether hitting the park, booting the slopes or carving the powder!
This board is available in a package deal alongside the Burton Rewind 2019 Snowboard for only £519.95! Check out the listing HERE.


The Burton Scribe ReFlex Squeeky Black Womens Snowboard Binding​ tech specs:
Single component Baseplate construction- One material used throughout creates consistent response and controle
30% Short Glass/ Nylon Composite
ReFlex Baseplate Construction- Minimalized cored base plate dramatically improves board flex
Nylon Single-Component Hi-back Construction
Canted Hi-Back design
DialFLAD- Angle your high-backs forward for quicker toe-to-heal transitions
Womens specific true fit
Reactstrap
Flex Slider
Gettagrip Capstrap
Smooth Glide Buckle Technology
ReFlex FullBED Cushioning System- Cushioned platform offers better comfort and reduces fatigue
Under-Baseplate dampening pad- Reduce Vibrations and Impacts
Re-Ground materials- To reduce waste and carbon footprint
Sizing:
Medium: UK 4- 6
Large: UK6-