Snowboard Tuning Accessories - Beaver Wax - Wax
A wide selection of must have snow board tuning accessories - Nessesscities for holidays and seasons on the slopes: Keep your equipment in top condition with our Demon and Dakine range of Tools, Waxes, Snowboard Wax Irons and Scrapers.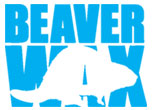 BeaverWax was created in Oakville, Ontario, Canada, in a local candle factory. Later moving to Vancouver, British Columbia, Canada, Matt Turner understood the process and future developments of snow wax and wanted to create a wax that was more environmentally sustainable without compromising performance.