ESea Strap Rapid Release Waist Belt SUP Leash
Designed with 2 release points around the waist and a built in board carry strap, ESea are keeping your SUP river trips safe and practical! Not for use in waves.
In Stock & available for UK next day delivery
The Rapid Release Waist Belt is built for free flowing water conditions designed to help you release easily from your board/leash in the event of an emergency. There have been some accidents in the past couple of years with leg leashes on rivers and estuaries where they got entangled weren't suitable. The Waist Leash is the answer to these for easy release if getting entangled in flowing water. But these are not designed for waves, for the surf then a traditional straight leash is the answer.
Paddling on rivers and estuaries and want a safe and simple leash then the ESea Strap Waist Belt is the answer. Also includes easy carry system for getting inflated board to the water.
In some instances we may not think clearly or have time to react fast that is why the Esea Strap Rapid Release Waist Belt has two release toggles. The first release option is on a buckle located directly at the front of the waist belt, simply pull the red toggle and the buckle releases and the belt can be removed.
The second release option is Velcro and is located to the left of the buckle, should for whatever reason the first release option fails or you require a quicker release from the belt, the second toggle can be ripped with one strong pull and the entire belt will fall away.
Plus if keeping you safe on the water isn't enough, the Rapid Release Waist Belt has a built in carry loop for your paddle board with the handy, adjustable buckle on the nose loop which allows you to slacken or tighten depending on the shape of your board. Making getting to and from the water with your SUP way easier! - Check out the instruction diagram below: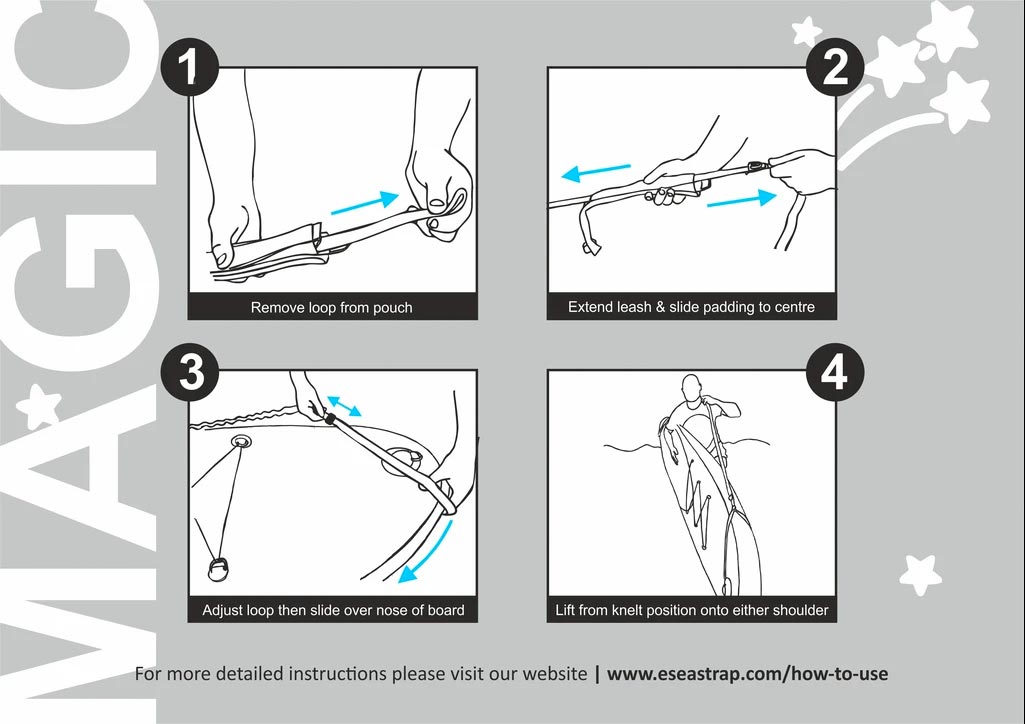 Features of The ESea Strap Rapid Release Waist Belt SUP Leash:
One Size Fits Most
Choose from 4 size options for paddle boards up to 14ft in length
Rapid release toggle x2
Hi-Vis reflective strip
Built in Carry Strap
Optional Storage Pouch
Recyclable Packaging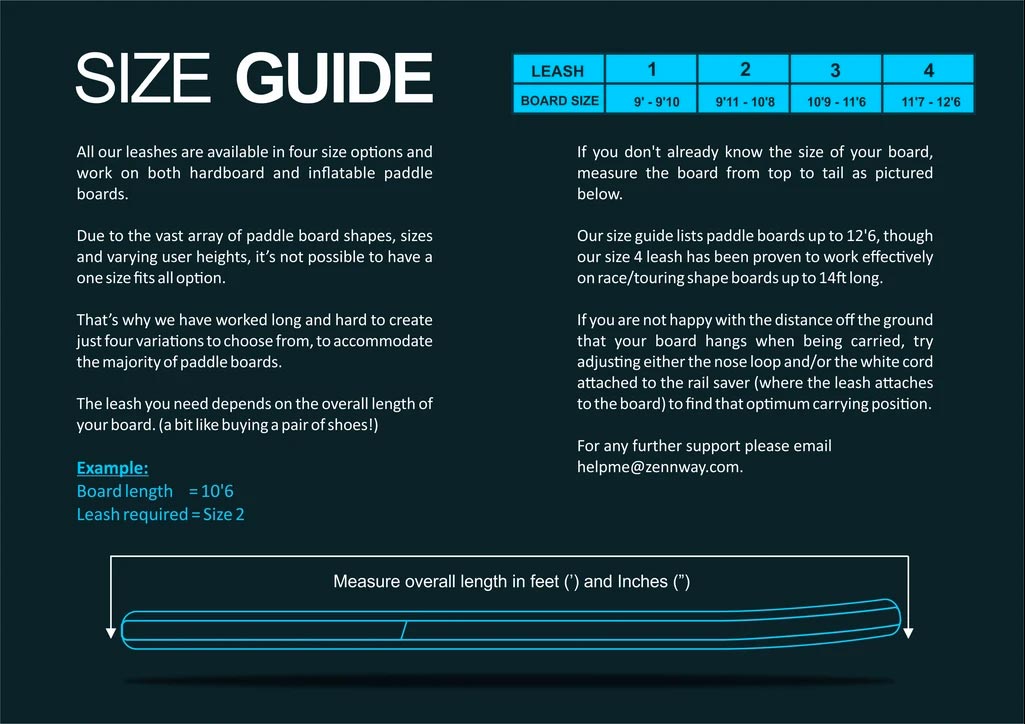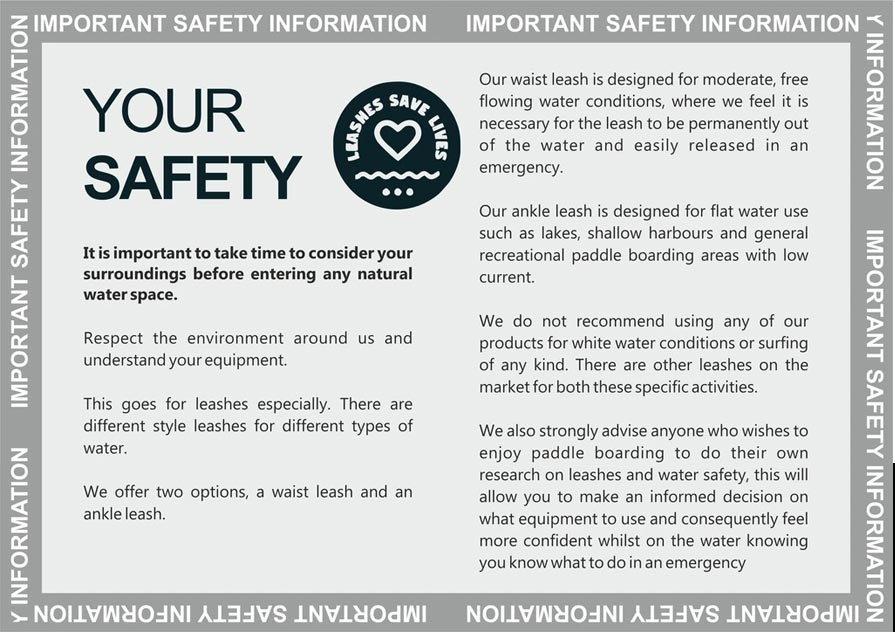 Leash Safety for SUP Use:
Please check out the graphic below and use the appropriate leash or safety device for the location you would be riding in.