Out of stock. Sorry, This item is now Discontinued.
Related Products
Last years Mystic Diva flew off the shelf leaving the greatly anticipated 2017 Diva in Teal Lime to deliver ground breaking tech to keep in warmth and battle the winter season! Featuring stretch taping, 100% M-Flex 2.0, ultra lightweight foam and Aquaflush with a reinforced chest panel for extra insulation, the Diva is a super soft and flexible, super lightweight and most importantly a super warm, tech filled 5/3 winter wetsuit ready to keep you from the cold!
The 2017 Winter season brings forth new technology from Mystic featuring an all new M-Flex 2.0 which offers a super stretchy and remarkably soft neoprene. With more flexibility this wetsuit provides a better fit and a superior seal over your body; keeping the hot water in and the cold water out. Being a back zip entry, getting the Diva on and off is much easier than modern front zip entry wetsuits and with Mystics overhead backup and PK coated zip, the back zip keeps just as an effective seal as a front zip.
Quality wetsuits are not to be thought of lightly during the colder seasons, take it from us. Having a quality wetsuit could be the difference between enjoying the sport you part in or not and could also involve you health to certain standards. If you need a seriously quality wetsuit to last you through the seasons for wakeboarding at the cable or for kitesurfing then we can't recommend the Diva enough. Keep everything toasty warm this winter in the Diva.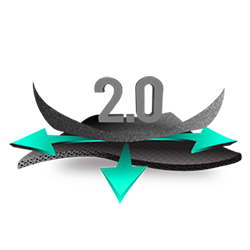 M-Flex 2.0 Neoprene
Mystics most flexible, stretchy and super soft neoprene in the range. Because those who challenge the cold need it.
Polar Plush Lining
The Diva uses polar Plush lining in the core areas to trap and reflect heat resulting in a toasty warm and steamy wetsuit.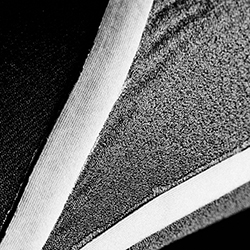 Waterproof stretch taping
A high durable taping used inside the suit to avoid leaking and keep it flexible and warm.
PK coated back zip
The coated PK zip is the best you can use on a wetsuit. The zip mechanism is coated with a high durable liquid that will also help to keep water from coming into the suit. The puller is made of stainless steel for strength and durability.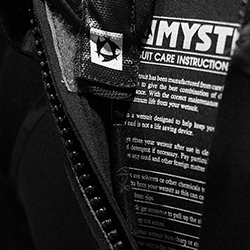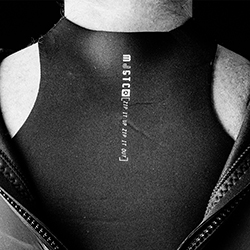 Overhead Backup
The Mystic Diva comes with an additional layer of neoprene intergrated into the back of the suit to prevent any water breaching through the zip.
Mystic Diva 5/3mm Teel Wetsuit Tech Specs:
M-Flex 2.0 Neoprene (100%)
Polar inside lining (Plush)
Polygiene (Anti bacterial technology using natural silver salt)
100% waterproof stretch taping inside (Highly durable taping used to prevent leaking and keeping the suit flexible and warm)
Glideskin neck construction
Overhead backup
Front zip entry
4-way stretch kneepads
Velcro ankle closure straps
Non-slip cuffs
Key pocket
Aquabarrier
Aquaflush
5/3 thickness