In Stock & available for UK next day delivery
One of the longest running and most popular choice of wetsuits in Mystics history. The Majestic is by all means Mystics flagship design that has brought high quality technology, materials and innovation to Winter watersports of the cold nations over the years. Living by reputation the Majestic is back again with all new technology to make your time in the water feel like a Caribbean cruise in the hot sun!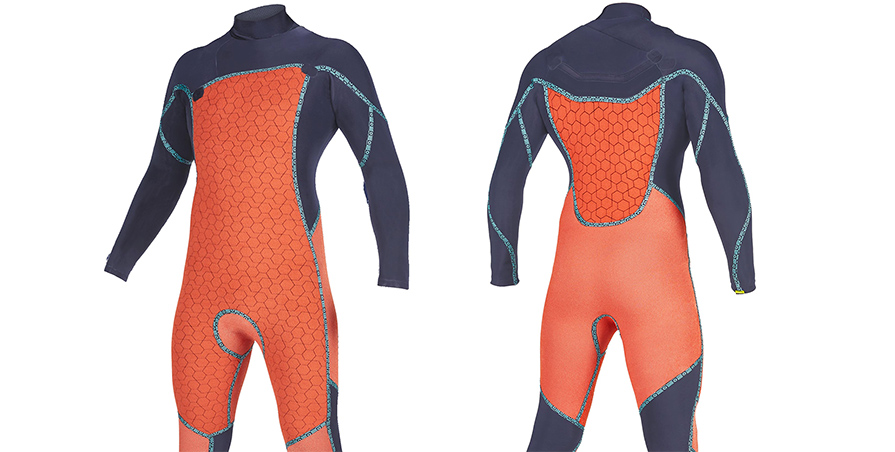 So how do you make an already great wetsuit even greater? Well this years model features a highly unique, soft touch and insulative Flaremesh material on the chest and back panel of the suit which absorbs and radiates body heat while remaining super comfy to wear. Surrounding this we have a Fox Fleece lining to enhance the level of warmth in your lower body. Using fully Glued Blind Stitched sections of M-Flex 2.0 neoprene the Majestic is not only super soft touch but insanely stretchy for the all time perfect fit. Fully reinforced with waterproof stretch taping for a much more durable finish, this tape ensures no cold water can breach the inner climate of the suit through any stitching what so ever!
On the back of the suit we have a wind mesh back panel to deflect any windchill while kitesurfing and on the side of the calfs Mystic have added Aquaflush tech to prevent any over accumulation of water inside the wetsuit by flushing it out. Aqua barrier and a single entry zip have been added for the ultimate, most secure fit that keeps the cold water out and the warm water in.
The Mystic Majestic has really stepped up its game for this year and is designed for the person looking to take on winter without compromise. This is the do all, all season wetsuit that ticks all the boxes!
The Mystic Majestic 5/3mm Grey Blue FZ Mens Winter Wetsuit specifications:
M-Flex 2.0 Neoprene (100%)
Knitflex
Flaremesh in chest and back
Fox Fleece in lower body
Waterproof stretch taping (100% all seams)
Blued Blind Stitched (GBS)
Wind mesh back panel
Fine Mystic Zip
Aquabarrier
Hex-tech kneepads
Velcro ankle closure straps
Non slip cuffs
Key pocket 2.0: keyloop with mini buckle
Aquaflush
Front zip/ single entry