Out of stock. Sorry, This item is now Discontinued.
Related Products
The Raptor is the legendary choice for anyone looking to gain domination over all around free ride to high end freestyle riding. Boasting the same bombproof construction as it's predecessor the Raptor Pro and the Raptor 16; this year they have continued to use 2x X-Carbon inserts that provide an explosive edge and pop off the water.
We really cant rave enough about this board, with 10 years in the making, the Raptor only needs it's reputation to lead by. To celebrate this Crazyfly have decided to give the board a make over and added a few new features...
The Crazy Fly Raptor is sold as board with Fins and Handle. We recommend the Crazy Fly Hexa Bindings as a great match with the board but you can fit boots or your own favourite bindings no problem as it is M6 bolts with 6in spacing so pretty standard.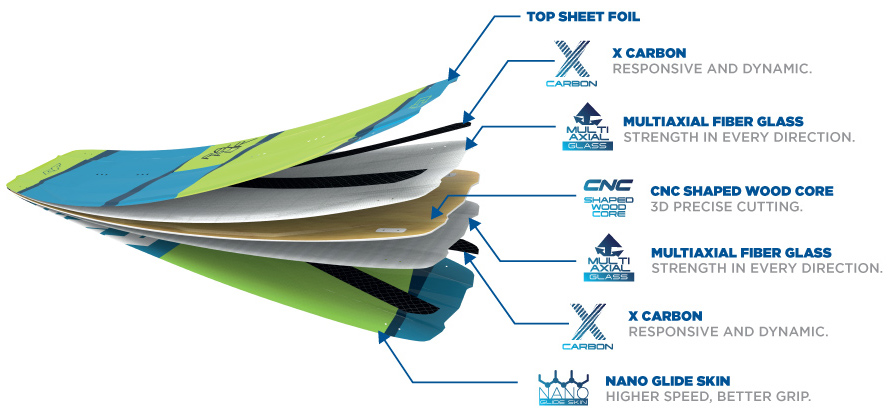 The Channel and Nano Glide Skin
As a new feature to the Raptor last year CrazyFly added a channel and V tips to provide an advanced riding experience with incredible balance of speed and grip for loading jumps and upwind ride ability. This is also increased using thinner Step Cap rails that provide a sharper cut through the water. A new addition to this years board is the Nano Glide Skin which resembles something similar to a snowboard base where it has tiny microscopic grooves running from the tip to the tail of the board offering a better grip, better glide and faster ride! A little softer construction than the previous addition, the Raptor 16 handles a huge variety of conditions with ease, making an all around more enjoyable and comfortable experience.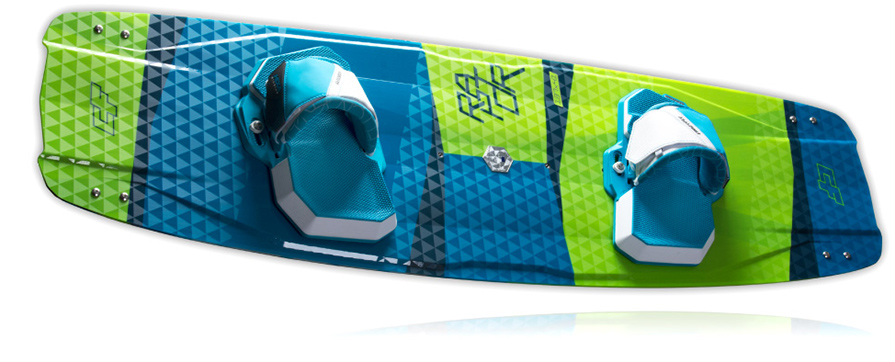 The CrazyFly Raptor features Light Up sidewalls making for an attractive colour changing look that are stronger and lighter. To finish it all off the Raptor works best with Hexa Bindings for unmatching comfort and board feel. Alternatively the Raptors new reinforced insert positioning gives you the option to ride this beauty with boots!
Again we here at ATBShop cannot flaw this board, we liked it soo much we got one for ourselves to play on! If you would like to have a go to take our word on it, simply give us a call or drop by the shop!
Comes with 4x fins, we recommend using the crazy fly Hexa Bindings or the wake boots of your choice.
The tech specs:
Freestyle/ Freeride Kiteboard
Multi Channel Bottom
Vibra Kill
V-Tips
Razor Fins
Top Sheet Foil
2x X Carbon Inserts
Multiaxial Fiber Glass
CNC Shaped Wood Core
Light Up Sidewalls
Nano Glide Skin Base