In Stock & available for UK next day delivery
The Liquid Force Drive is perfect for those of you who seek the easy going and forgiveness of an all around free ride kitesurfing board that soaks up chop, powers up wind and provides buttery fun without breaking the bank. Featuring a full wood core the Drive boasts the perfect combination of flex and pop absorbing chop and heavy impacts while kicking you out the water for jumps.
Perfect board for people starting into kitesurfing and not a board to grow out of easily. It's always fun popping and slashing about.

Designed and constructed with beginner to intermediates in mind, the LF Drive uses a low rocker line to plane early, take the strain of the arms and provide a more relaxed glide across the water. Featuring a single concave base this board provides smooth grip on the water. Combine this with a mid flex to dampen out the chop, the Drive provides a powerful pop out of the water with the smoothest of landings. The Drive's overall design allows you to focus more on progressing your riding style and technique whilst maintaining its position as a performance and high quality board as an intermediate rider.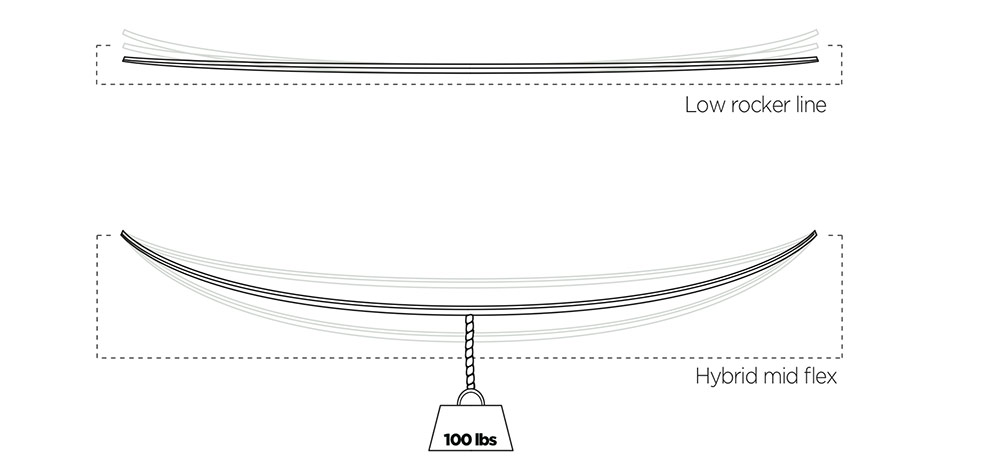 The Liquid Force Drive Kiteboard specs:
Single concave base
M6 Hardware
Inline inserts
Liquid rail
Profiled wood core
Matte finish
Low rocker line
Mid flex

Liquid Force Drive Kiteboard Sizes and approximate rider weights:
134cm X 39.5cm - rider weight 50 – 65kg
137cm X 40.5cm - rider weight 60 – 80kg
140cm X 41.5cm - rider weight 65 – >75kg
143cm X 42cm - rider weight >75kg