In Stock & available for UK next day delivery
The 2019 Liquid Force Legacy Kiteboard looks amazing this year in graphics and with over a decade of board design the Liquid Force Legacy speaks for itself in reputation to be possibly one of the best freestyle boards of all time! Take hold of your smooth down wind carves, aggressive slashes, explosive takeoffs and feather soft landings while also taking the moment to simply cruise your way upwind. Utilise the Legacy's carbon centre reinforcement alongside a carbon weave to increase the already bombproof, Liquid Force construction in durability and overall strength. Having this carbon reduces the need to further reinforce the board with excessive fibre glass resulting in a lighter more poppier feel. Using a cut out fish nose and tail the Legacy offers a unique flex pattern resulting in smooth transitions and carves for a more fun and playful ride with aggression on demand... Just how we like it.
Liquid Force Legacy Kitesurf Board Sizes:
136cm x 41.7cm Suggested Rider Weight 65KG – 85KG
141cm x 43cm Suggested Rider Weight >75KG
For anyone looking to really step up their game to their first performance freestyle, freeride board that will last them to the end of their days then look no further than the Liquid Force Legacy Kiteboard to carry you through!

With a medium rocker line and flexation the Legacy can tackle the vast majority of water conditions with absolute ease without sacrificing float and plainability. A dual concave base disperses pressure on landing while offering superior channeling of water under the board resulting in a better grip and edge hold. Combined with Liquid Forces exclusive super thin and highly durable liquid rail offering a knife like edge hold and explosive pop from the water, the Legacy boasts drag free, precision control on the water without compromise.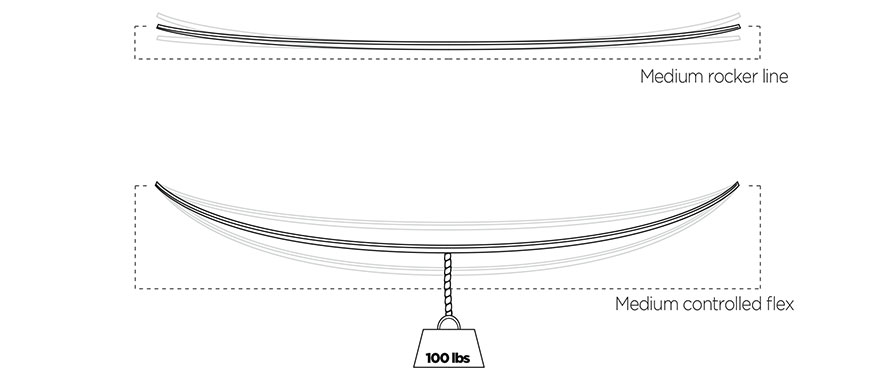 The Liquid Force Legacy Kite Board specifications:
CNC Wood/ blended composite construction
Printed matte substraight top and bottom sheet
M6 inline insert packs
Biax longitudinal reinforcement strips
Liquid Force exclusive liquid rail
Vector net carbon weave
Carbon center reinforcement
Dual concave base
Fish cut tip and tail