In Stock & available for UK next day delivery
Designed and developed by hydrofoil expert and engineer Matt Wheeler, the Liquid Force Thruster Foil is your highly hydrodynamic foil with a unique wing design offering rapid lift (hense the name Thruster Foil) and a huge amount of stability at higher speeds. Built for the ultimate freeride experience the Thruster Foil is for the more advanced rider looking to step up their game in hydrofoiling by breaking personal best speed records by the session.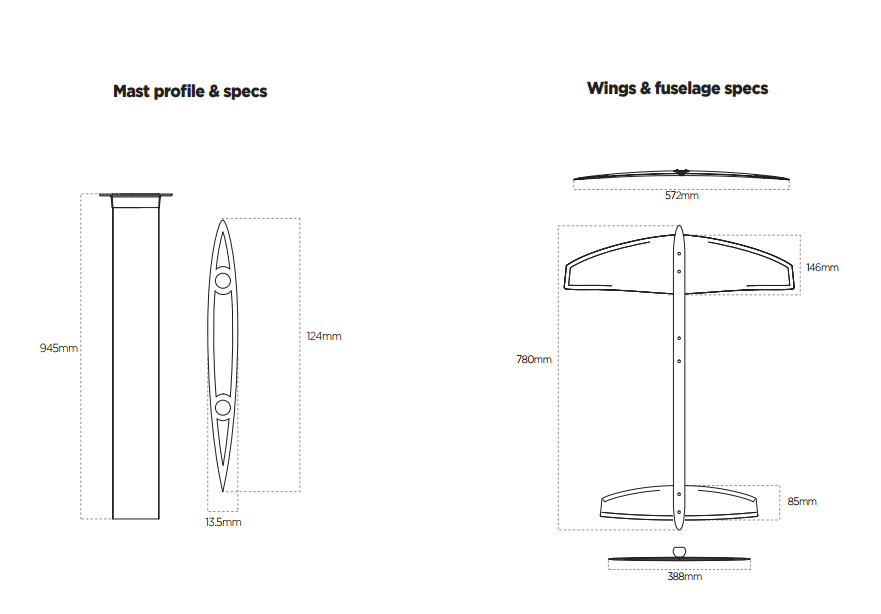 The Liquid Force Thruster Foil Hydrofoil Kit specifications:
Intermediate to Advanced
Comfort zone speed: 14 - 22 MPH
Low end lift speed (variable): 7 MPH
Top speed (Variable): 32 MPH
Mast Length: 94.8cm alloy weighing 2250g
Fuselage Length with HD fuselage: 81.7cm weighing 1220g
Thruster Glass Wing Set weighing 1100g
Total Weight: 4570g
What's included?
Liquid Force Thruster Foil Collar
Liquid Force Thruster Foil Mast 945mm x 124mm x 13.5mm
Liquid Force Thruster Fuselage 780mm
Liquid Force Thruster Glass Wing Front 572mm x 146mm

Liquid Force Thruster Glass Wing Back 388mm x 85mm

Thruster Foil Hardware