In Stock & available for UK next day delivery
A vulcanized version of the increasingly popular Jameson Skate shoe, the Jameson Vulc uses a minimal and stripped down approach to a performance level skate shoe with timeless style. Dont be so quick to be calling this one simple, the Jameson Vulc uses a STI Foam lite insole for superior comfort combined with Etnies Egg-crate midsole construction for vibration and impact dampening.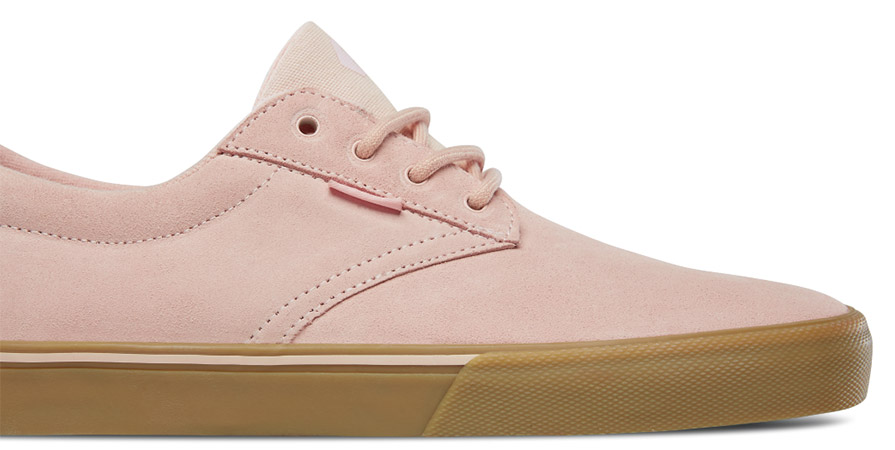 At the front of the shoe we have a lowered toe box to keep you closer to your board which in turn offers a better board feel and flick. With a team favourite tread pattern incorperated from the RCT there is no doubt the Jameson Vulc is needed in every skaters life right now. With a pink suede finish you simply cant argue with the Jameson Vulc's timeless style.
The Etnies Jameson Vulc in Pink specifications:
Recycled open cell PU foam insole
Egg-crate midsole construction
Team favourite tread pattern from the RCT
Lowered toe box keeping the ramp closer to your foot.
One piece clean toe design
Vulcanized version of Etnies best selling shoe the Jameson Eco 2