Independents trucks are most durable all purpose skate truck in skateboarding for any style from street, vert or even bowl skating, Independent have been a staple in skateboarding since late 70s. Independent Skateboard trucks have always been a market leader with their experience and innovation of their products to stay as the leading truck brand. With the new range of Mid Trucks featuring a lower profile hanger for optimal contact for ledges and rails or all around street skating.

Newly designed and the first ever Independent truck to feature the inverted kingpin design. Providing extra clearance on the kingpin whilst doing coping, ledge or rail grinds. Making catching your kingpin alot harder and giving a more consistent grind. The innovative kingpin design is rigid and durable providing a solution to lateral movement which can be a problem in other inverted kingpin designs and allow for increased adjustability. The Independent kingpin can be adjusted or removed, 5.5mm Allen key or a standard 9/16" hex wrench ( meaning all your skate tools will work).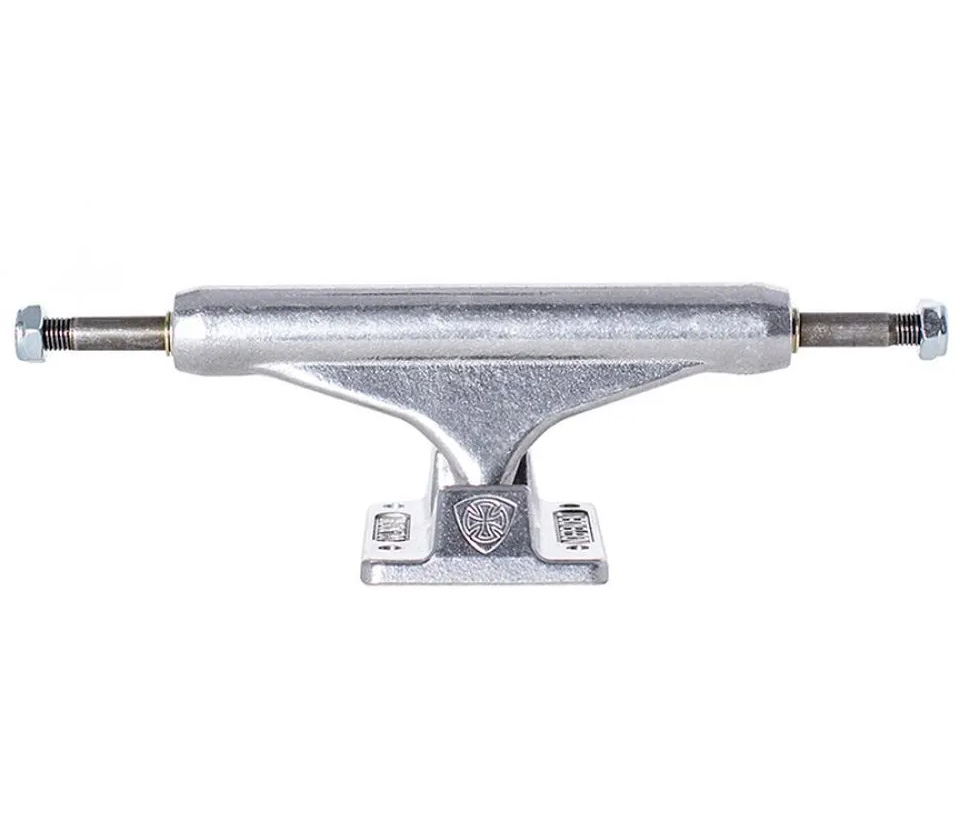 The New Mid Truck is only 52mm and built on Independent legendary stage 11 truck geometry which provides that familiar feeling but with a sharper turning radius. All the Mid trucks come the new baseplate stamp and size designations underneath the hanger for easy identifications.
Recommended wheel sizes for theses trucks is 53mm or under.
Independent Mid Trucks Specifications:
Truck Profile Height 52mm
Inverted Kingpin
Grade 8 Kingin
5.5mm Allen steel shaft nut with nylon locking insert
Chromoly Steel 4140 Axles
90a Medium Durometer Bushing ( Independent after Market Bushing sold here)
Lifetime Guarantee
Sold as a Pair.