In Stock & available for UK next day delivery
The Salomon Huck Knife is your performance driven park board designed with the finest specs and offering the very best in pop, agility and durability. The Huck Knife really stood out to us at the board test with its incredibly responsive and lightweight feel pushing everything we had out of the side hits; the result? A board that simply does exactly what it needs, exactly when it needs to do it! Riding the Huck Knife was an absolute pleasure not only in the park but with a mid flex that doesn't sacrifice the playfulness that only a park board can provide, you can hold the confidence to straight line the rest of the mountain! With dampening technology built in to the board your knees wont be feeling after the first hour of doing so either!
The Salomon Huck Knife is for your dedicated park rider that likes to send it to the moon on kickers, dance across rails and beat their mates down to the bottom of the mountain. More hard charging than traditional boards the Salomon Huck Knife is here to be ripped!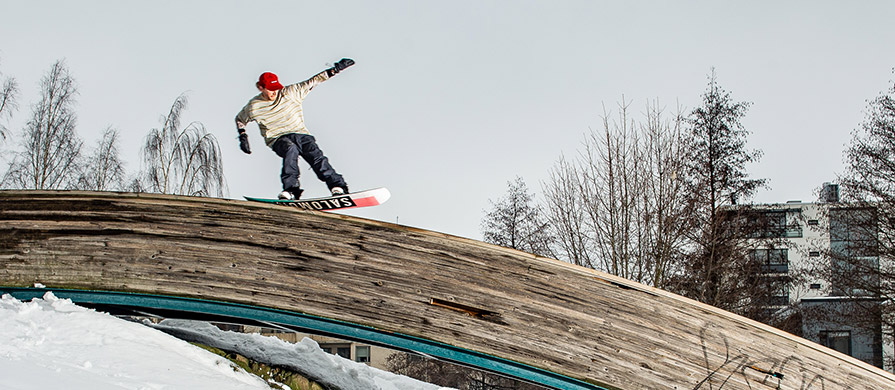 The Huck Knife uses a classic blunt shape, slightly more responsive mid flex all in a traditional true twin shape to maintain its roots to the park. Combined with a Quad Camber bend that keeps all the very same high energy aggression of traditional camber on a much more forgiving bend. Also featuring an EQ Rad side cut, when combining the two the result is a much more lively board that brings together the perfect blend of agility, pop and power making for one insane park board.
Maximising the power of this board with every ollie Salomon have added a profiled Popster core featuring carefully placed woodgrains that almost weight up the same as adding a kick tail to your board. With carbon inlayed Slingshot suspension using laid and dual density rubber for impact dampening while lined with a strip of carbon for energy build up and release under each binding the Huck Knife is highly reactive under your feet and good for your knees! A board of this calibre could only be equipped with a sintered base for higher wax retention and effortless speed when you want it, hyper speed when you need it.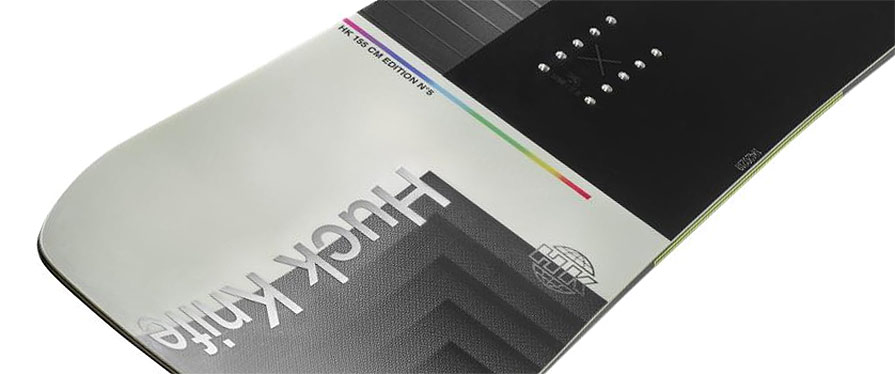 The Salomon Huck Knife Snowboard 2021 Specifications:
Park/ All Mountain
Responsive mid flex
True twin
Quad camber
EQ Rad side cut
Medium density European made fibreglass
Popster core construction
Aspen SLCT
Triac Fibreglass
Slingshot rubber/ carbon sidewalls
Sintered base
Medium stone finish
Freestyle edge bevel