We have been fans of the Weatherflow Windmeter for a few years now and now we are super impressed with this new and improved advanced version. Gone is the need to connect it to the phone through the audio port, just launch the app and press the button on the front of the meter and boom it's connected and recording. It records many more weather related stats than just the wind so now there is Temperature, Humidity, Pressure and many more stats. It has a replaceable battery that has a battery life of 3 years+ and comes with a great travel case.
The big improvement over the extra stats we have found is that it seems to work with all android and Apple devices that have bluetooth. The other Weatherflow Windmeter relied on the voltage output from the headphone jack but this one doesn't so generally works with all! We have even connected it to an iPad and it's all happy!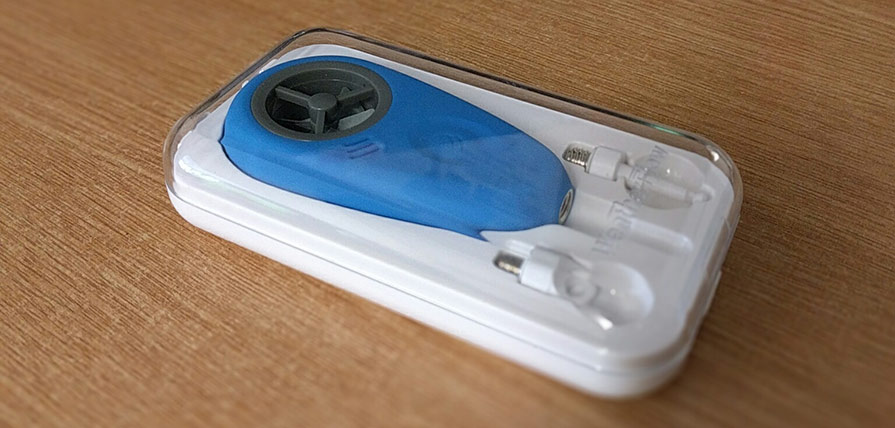 The Weatherflow Weather Meter is the ideal windmeter for all wind related sports like kitesurfing, windsurfing, power kiting, sailing etc. I is also ideal for many other industrial and commercial applications like construction and farming as well as aviation and paragliding. Even down to model flying and much much more. If you can think of an activity where you need to measure the wind and weather then this is the ideal accessory for you! Just open the app on the phone and press the button on the meter and you are going! One more press and hold turns it off. You can even continue to measure from a distance away!
So for the stat hungry people out there this is what you can get info on:
Wind (1-125 mph +/- 0.5% )
Wind Direction
Wind Average
Wind Gust
Headwind
Tailwind
Crosswind
Ground Speed
Apparent Wind Speed
Apparent Wind Angle
Comfort
Feels Like Temperature
Wind Chill
Heat Index
Temperature ( -40 to 255 Deg F +/- 0.7 Deg F )
Temperature
Wet Bulb Temp
Dry Bulb Temp
Delta T
Humidity ( 0 to 95% in +/- 3% )
Pressure ( 8.9 to 32.5 inHg +/- 0.004 )