Stay on track with your riding in the finest of detail! With the Xensr Air 3D Sports Motion Sensor you can record not only the height and duration in the air as seen with some competitors, but the Xensr records your GBS so you can track your movements via Google Maps, 3D attitude (axis movements such as spins, flips etc), your speed, altitude and G-loading!

What does this mean for you? Well using the Xensr app, or after a simple plug and play in your computer, you can revisit your session and locate everything from your best tricks to even your gnarliest of crashes in the form of data. Which you can share and compete with your friends and athletes across the word on online leaderboards. Reviewing your session can help you fuel your progression to become the best! Maybe there is a spot you jump the highest that no one else has found? Maybe you hit the jackpot with some golden barrels on the water but cant remember exactly where you were? Or maybe you took the gnaliest crash you have had all year but no one saw it?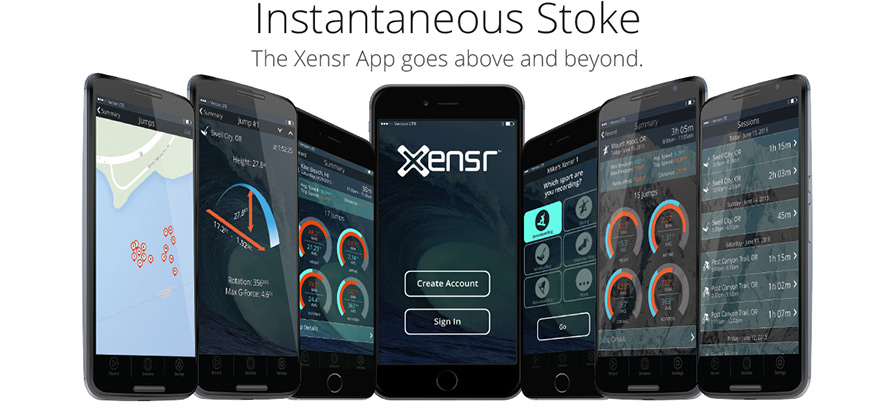 No problem! With the Xensr's all day battery and Milton Jump Memory, this awesome piece of tech can store more than a million jumps leaving nothing un recorded! Simply charge, mount and hit record! With its lightweight and tiny design, it's like it's not even there! With the capability to use in a diversity of sports such as: Kitesurf, Wakeboard, Snowboard, Mountainboard, Ski, MTB, Motocross, Windsurfing, surfing and more, the Xensr is ideal for anyone looking to progress in their passion. Theres no waiting around for results either, you simply open the app and behold your session in all of its glory!
Ladies and gentleman, may we present the worlds smallest, most powerful 3D Action Sports Motion Tracker!
The tech specs:
Instant results (No waiting around!)
Records GPS and displays session on Google Maps
Records Speed
Records Airtime
3D Attitude (X, Y and Z)
Records Jump Distance
Records Jump Height
Records Altitude
Records G-Force impacts
1.2oz
Real Time Data Streaming
All Day Battery Life
Milton Jump Memory
Water Proof
GoPro Video Sync
45mm X 45mm in size