In Stock & available for UK next day delivery
Made with all of what mindless has to offer, the Tiger Sword Cruiser Skateboard 9in is fitted with all the mindless technology you can handle. the trucks are part of the Gen X Range from Mindless that feature their exclusive 159mm Gen-X trucks, great for cruising while still being great for slashing and grinds of all kinds.
The wheels are mindless' Sucka 86a which make them better for that rougher terrain that a normal skateboard wheel cant handle. The pool shaped deck is made from traditional Canadian maple and in a 7-ply construction offering some strength with a great price.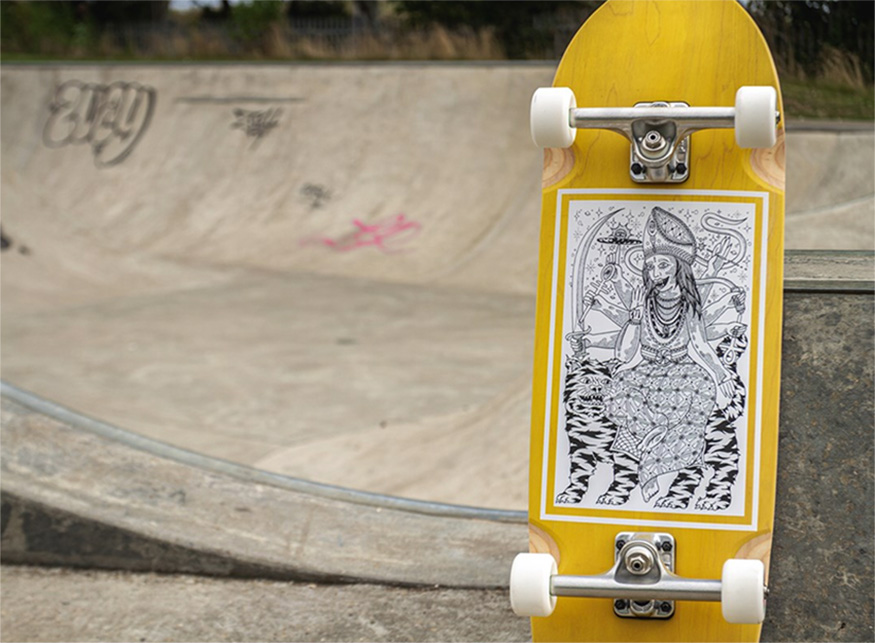 Tiger Sword Cruiser Skateboard 9in x 30in Black specifications:
Trucks Gen X 159
Wheels 55 x 35mm 86A Sucka wheels
Board 7ply construction
wheelbase 13.75"