In Stock & available for UK next day delivery
As we have been testing the Flipsky and Xenith/Unity ESC systems then we found quickly that extra cooling is needed for bigger wheels and bigger motors using more amps. There were complicated expensive options out there but we just wanted something simple and economically priced so decided to make some ourselves. Manufactured in partnership with Moon Esk8 to ensure we had the quality right then these are a nice simple ESC heatsink to keep your controller cooler, safer and more efficient. Don't cook your ESC use more cooling!
Need a simple solution to mount your ESC on the back of mountainboard then use this Heatsink, Xenith and our Simple ESC Case and it's all bolted together! - Simples!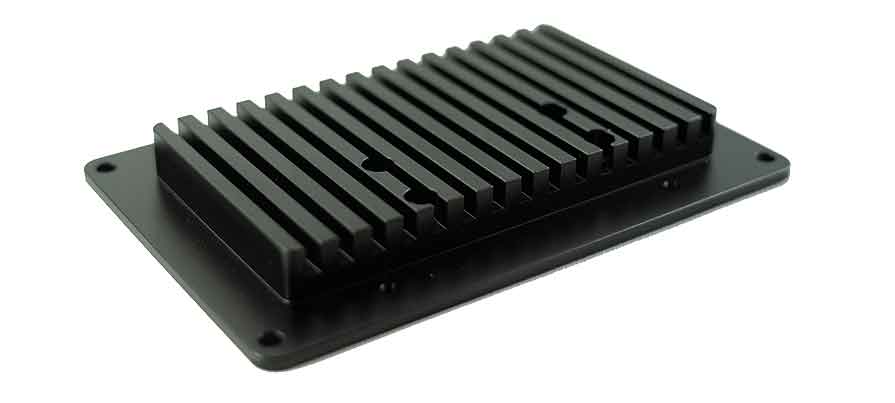 ATBShop Simple ESC Heatsink for Unity and FSESC Specifications:
Overall size: 130mm x 85mm
Overall Thickness 14mm
Mounting Holes for Unity/Xenith ESC - 44mm x 15mm M3 (Use bolts M3 x 16mm to fit)
Mounting Holes for Flipsky FSESC Pro 70mm x 69mm M3
External Mounting Holes 121mm x 73mm x 4mm
Overall Weight - 231g