In Stock & available for UK next day delivery
The VX1 remote control from Flipsky has been super popular with people building DIY esk8 boards due to it's simplicity and lightweight durability. This version is built to work with VESC6 based controllers over the UART connection and comes with the plug preinstalled to fit VESC6 compatible hardware. You can use this over PPM as well but would need to change the connections. The soft touch black plastic finish is nice in the hand and seems durable. I you wish to use the Board Battery indicator lights then the white wire in the loom needs soldering to the positive battery connection.
The Flipsky VX1 Remote is perfect for most users that want simple robust remote without complications.
Flipsky VX1 Remote Features
2.4Ghz band width
Support 3 speed modes
Support cruise control mode
Remote and E-skateboard power indication lights
Support checking remote battery volume
Comfort touch: ABS+Rubber painting surface
Rechargeable Li-ion Battery
Wrist strap
VX1 Remote comes with Receiver
If you wish to check out all the functions of the remote please read the manual for download here: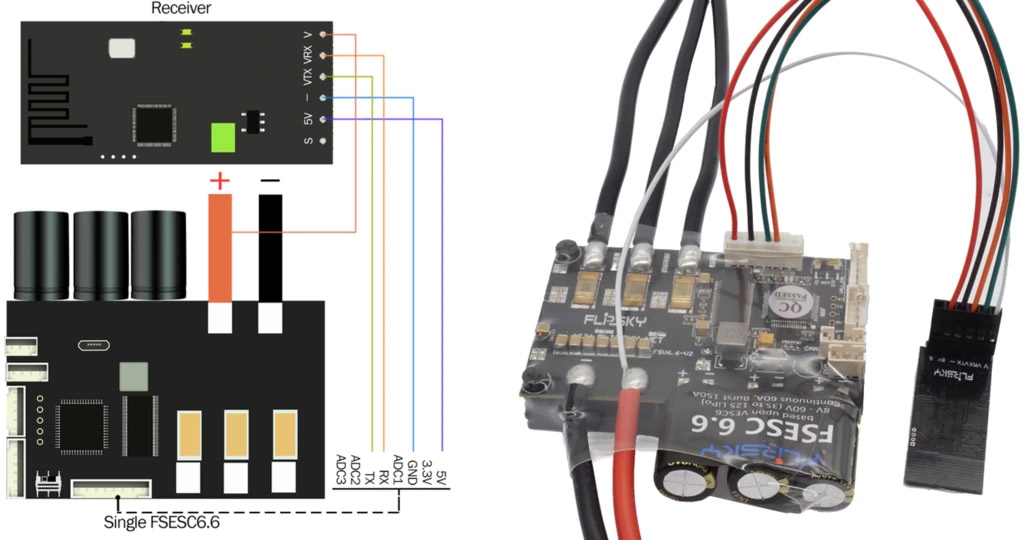 We test and warranty all these remotes for general esk8 use. If plugs are changed or soldered or water damage is evident then warranty is voided. Please check remote is working before changing any connections.