The Flipsky VX2 is a upgrade from their classic VX1 remote by adding in a colour screen and telemetry information back from the VESC based speed controller you connect it to. The throttle is very progressive and sensitive and feels instant. The VX2 remote comes with a receiver for in the board and the plug is wired for VESC based controllers but please check your wiring before powering on as the plugs can fit in some controllers differently. This remote is designed for UART on the VESC based controllers. Check out the video below showing the setup where you can configure everything through the menus and calibrate the throttle wheel and even change the direction of travel on the remote quickly.
Please note that in our testing of this product then we found the telemetry info can get confused if using on paired over canbus VESC's. The speed controller and battery indicator correct but the current speed etc not correct. This could be our setup and on the Flipsky ESC's worked 100% correctly with this controller.
Added Telemetry display from the ESC is the bonus feature on the VX2 remote for battery, speed and other features.
Flipsky VX2 Remote for Esk8 Specification:
Color screen
Option choice for km/h and miles/h
Option choice for FSESC and other VESC( FOCBOX)
VESC based UART remote configuration.
2.4Ghz band width
Real time data reading and 0.95OLED display
Support 3 speed modes
Support cruise control mode
Remote and E-skateboard power indication lights
Rechargeable Li-ion Battery
Wrist strap
Battery last for 12 working hours
Cables included for VESC4, VESC6 and PPM connection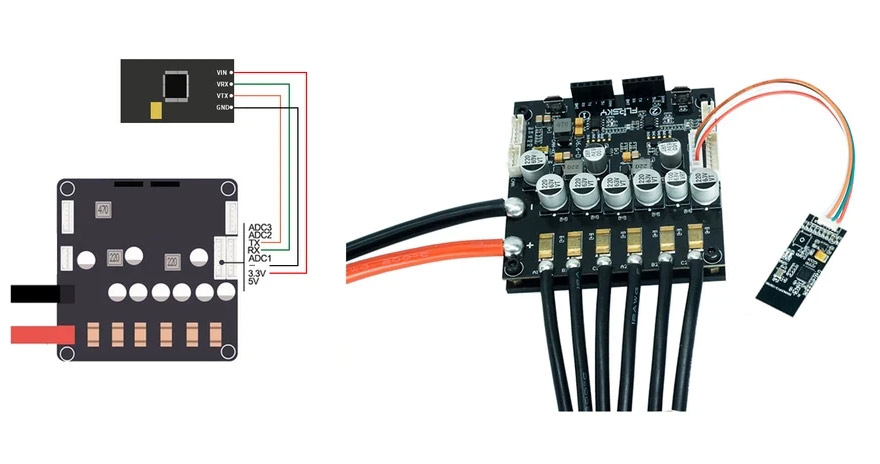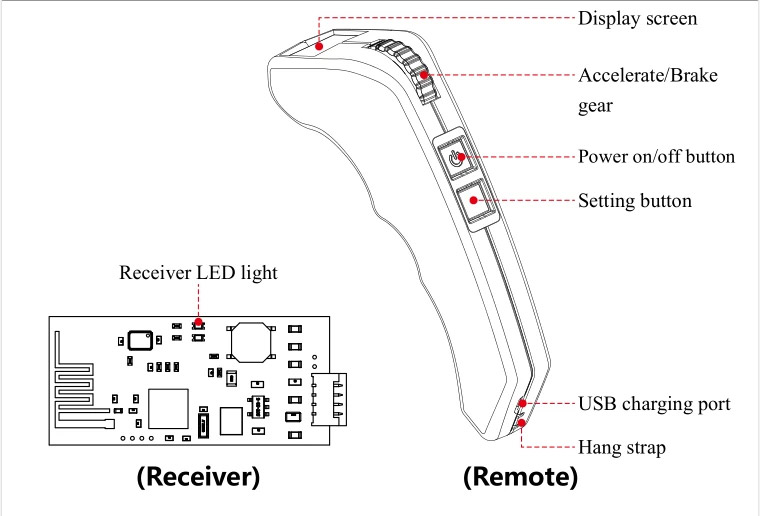 Flipsky Electronic Products Warranty:
All ESC and motors are 100% tested and shipped as a good product before shipment. Any uncertain connection or information for VESC/Motors settings, please contact us before your installation.
The warranty period for Flipsky consumable electronic products (eg. VESC/Motor/Battery/Remote/Antispark switch) is guaranteed for 2 months since shipment. Please contact ATBShop to process the after-sale service. You can return it to us for analysis as a manufacturing failure. If the replacement or repair is not possible for you, a discount can be provided for the new replacement.
The following conditions are not covered by the above warranty:
Cannot provide purchase channel source proof
Mechanical damage to electronic components or PCB
PCBA board has repair soldering iron traces (excluding solder the cable bullet connectors)
Wire damage or external impact damage
(For non-waterproof products) there is water inflow
Abnormal applications beyond the product specifications