Out of stock. Sorry, This item is now Discontinued.
Related Products
***** Please note this boards been on display and so will have a few marks on and won't be 100% but after riding you won't notice****
Don't hold back the urge, become addicted to the thrill and excitement that can only come from kiteboarding; all thats missing is the right board to carry you through all your freestylling and wakestyle needs. The CrazyFly Addict is a staff favourite to our in house freestyler and wake finatic offering the stiffness and rocker similar to that of a wakeboard making it perfect for air tricks and wakestyle kiteboarding on sliders and kickers.
Please note this is our last board that is a display model and has a few surface scratches which don't affect performance at all. Now reduced as last model so grab a bargain to rip about on!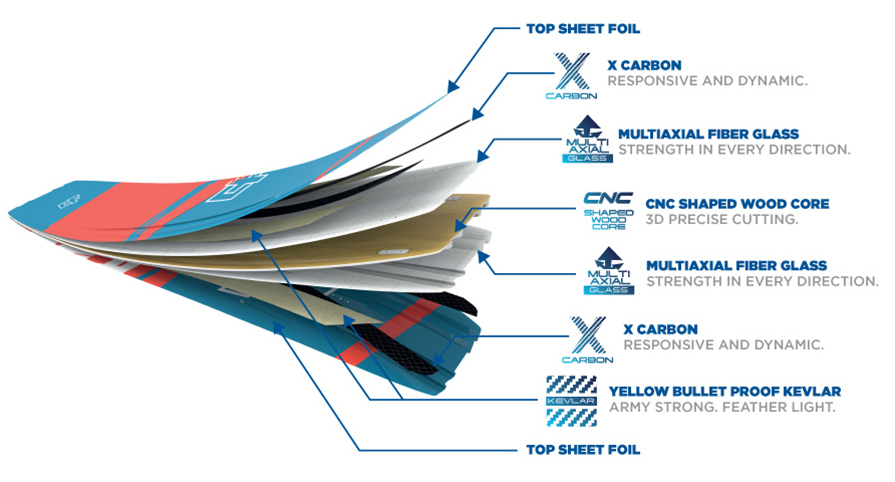 Featuring a construction to really push the limits of conventional kiteboarding, the Addict uses Right Angle Channels for better use of edge control with and without the use of fins. Featuring a flatter belly integrated into the Addicts rocker it is able to plain better than a conventional wakeboard by enhancing the air pocket under the board when riding. Using double X Carbon rods and CrazyFly's Kevlar layup combined with Edge Control Tracking on the tip and tail for grip: the Addict sits at a medium to hard flex offering explosive pop off the water that will leave you flying high and spinning fast!

The boards rocker makes for peaceful landings from high places while the boards bomb proof construction offers the durability to maintain the more heavier landings and whatever abuse you throw at it! The CrazyFly Addict- our staff are addicted, soon you will be too!
***** Please note this boards been on display and so will have a few marks on and won't be 100% but after riding you won't notice****
The tech specs:
Wakestyle/ freestyle kiteboard
Intermediate to advanced
Medium to stiff flex
Flat belly
Right Angle Channels
Edge Cpntrol Track
Progressive Flex pattern
Explosive Pp
Vibra Kill
Bomb Proof Construction
2x X Carbon Rods
Multiaxial Fibreglass Construction
Kevlar reinforced
CNC Shaped Wood Core
Light Up Sidewalls
Reinforced Inserts for Wake Bindings