In Stock & available for UK next day delivery
The Liquid Force Over Drive Kiteboard was possibly one of ours and Liquid Forces most popular kiteboards for all around riding and freeride, the larger sizes of which opens out a whole new look to light wind kiteboarding! They say light wind riding is an art and takes time to learn, we say the learning curve is over or made so easy and so fun that you forget you are learning! The Liquid Force Over Drive Kiteboard is the perfect companion to step up to those lighter winds and show off your skills while everyone else waits on the beach!
Liquid Force Over Drive Board Sizes:
142cm × 45cm rider weight >60kg
148cm × 45.5cm rider weight >65kg

Featuring a flat rocker and a large surface area the LF Overdrive planes easily over the top of the water with little resistance and more importantly demanding significantly less power from the kite allowing you to make the most of those super flat water and relaxed sessions. A wider belly and mid flexibility provides stability and dampens out any choppy water for a super smooth ride. The Liquid Force Overdrive uses a single concave base for better grip on the water when powering upwind and adds in some seriously fun and springy pop out of the water for some mellow freestyle.
All this comes together with a fully profiled wood core and liquid rails for that exceptional Liquid Force build quality that is as good as it looks.
Are you sick of turning up to the beach and finding there is not enough wind? Are you sick of being apart of the crowd that sits and waits for it or are you going to step up and get out there?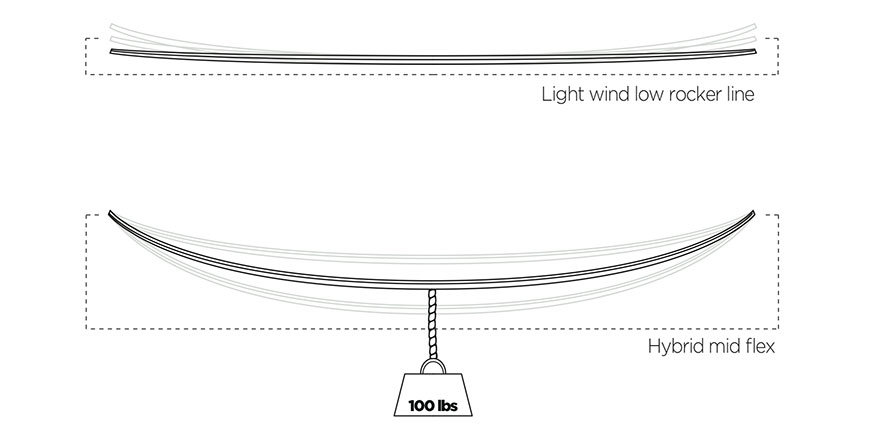 Low/ flat rocker
Wide belly
Ideal for the larger rider
Profiled wood core
Single concave base
Mid flex
Liquid Force liquid rail

The Liquid Force OverDrive 2019 Kiteboard specifications: