Out of stock. Sorry, This item is now Discontinued.
Related Products
Progression and succession seen at it's own level of high performance that is not only incredibly fun and a whole new look to kitesurfing, but an extremely affordable way of pushing yourself in to a quickly rising aspect of the sport.
Please note you need to buy both the foil board and also the foil kit to get a complete hydrofoil board.
For any kitesurfer that has arrived at the beach to find there is barely enough wind to get a kite in the air and yet, there is that one guy on a hydrofoil out on the water loving life. They will know that hydrofoiling is quickly becoming a thing of the future. Naturally futuristic things come with a rather futuristic price tag to accompany it as well as .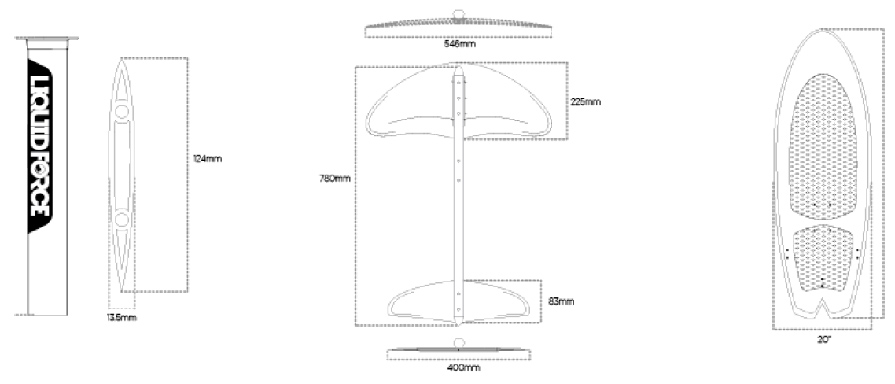 Not in this case; The Liquid Force Rocket Fish is your easy going road to progression that doesn't bring you misery with the bank! Featuring a multi-purpose adjustable mast mounting system on the bottom of the board allows you to adjust the amount of forward lean required while riding. This combined with a thin profiled mast and low aspect wings make for the ultimate free ride Hyrdofoil. Laidies and gentleman; the easy progression, the durable, the adjustable, the mighty Liquid Force Rocket Fish.
Please note: This board is sold in two parts; the Liquid Force Rocket Fish and the Liquid Force Hydrofoil .
The Liquid Force Rocket Foil Kiteboard specs:
5' 0" board (Red) / 4'8'' board (Black)
Rocket foil kit (extra item)
3x Straps
Fins for riding without foil
All mounting hardware