In Stock & available for UK next day delivery
Introducing the Liquid Force Rocket Foil V2 Kitesurfing Hydrofoil Kit, designed from LF's Happy Foil Hydrofoil the Rocket Foil V2 has been developed with progression in mind. Easy learn and easy riding are provided by a two low aspect wings offering plenty of stability and lift at lower speeds allowing you to progress in to a whole new aspect of kitesurfing safely without limiting yourself. The Liquid Force Rocket V2 is not just for the beginner hydrofoil rider, those at an intermediate to much more experienced level can enjoy the easy going ride while using its stability to throw down or learn some steezy strapless tricks.
Constructed using a highly durable glass construction an aluminium frame the LF Rocket Foil V2 Hydrofoil kit is designed for the abuse that comes with progression.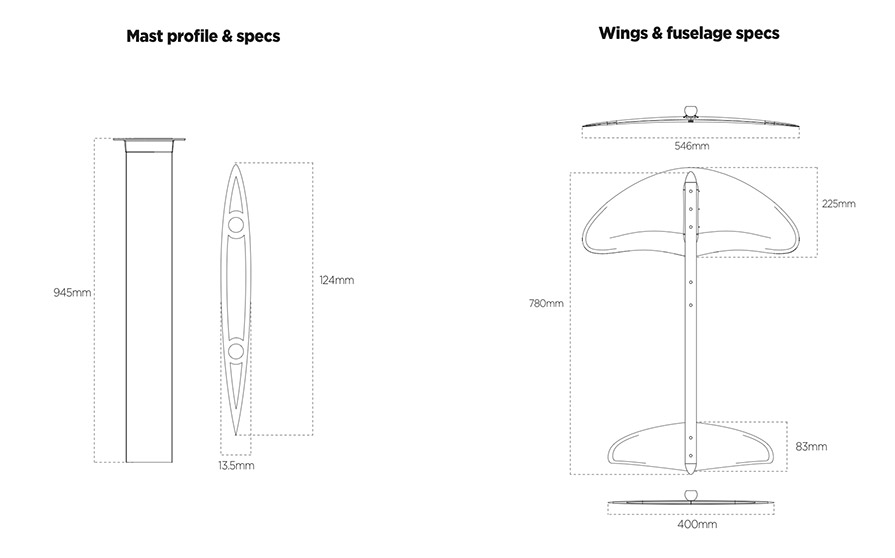 For the best performance with the Liquid Force Rocket Foil V2, get yourself a Liquid Force Rocket Fish Kiteboard for the best results in quick progression!
The Liquid Force Rocket Foil V2 Kit dimensions:
Rocket Foil V2 Mast: 945mm x 124mm x 13.5mm
Front Wing: 546mm x 225mm
Rear Wing: 400mm x 83mm
Fuselage: 780mm
The Liquid Force Rocket Foil V2 Kit specs:
Beginner to Intermediate
Low end speed: 8mph
Comfortable speeds of 12- 21mph
Top speed of 26mph
Includes collar and hardware