In Stock & available for UK next day delivery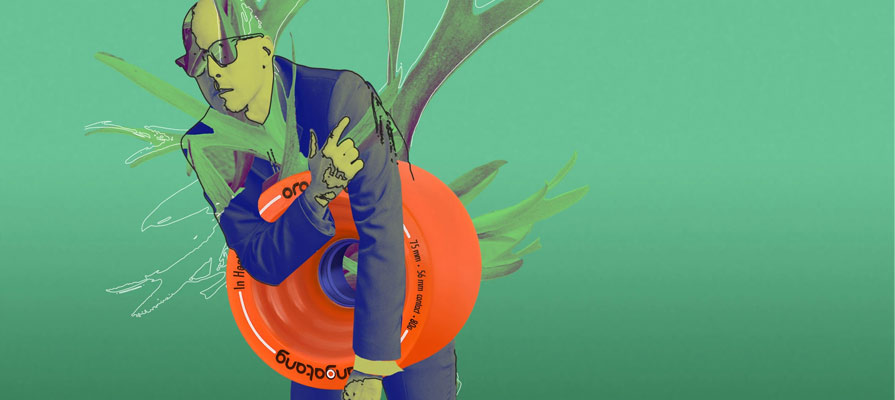 Sunny skies and short shorts might be seasonal, but the Orangatang In Heat is always ready for some wild and sticky action.
Orangatang In Heat 75mm Longboard Wheels from Loaded Longboards - Orangatang In Heat Orange Wheels are 75mm tall with a contact patch (width of wheel in contact with ground) of 56mm. These wheels are intended for grippy, hard carving, pumping and speed. They will slide when broken in. The In Heat features a slalom influenced offset design, with hard sharp edges for grip, thick lips for maintaining speed, and rippled inner walls for progressive energy return.
Durometer
Measure of wheel hardness. Softer wheels (77a-80a and lower) offer more traction and roll smoother and faster over rough surfaces. Harder wheels (83a-86a and higher) slide more easily, offer greater durability, and roll faster over smooth surfaces.
Durian Wheels 75mm 80a Orange
Durian Wheels 75mm 83a Purple
Durian Wheels 75mm 86a Yellow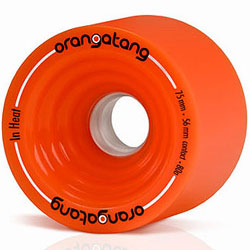 Orangatang In Heat 75mm Longboard Wheels Specifications:
Diameter: 75mm
Width: 56mm
Contact Patch: 56mm
Style: Sharp lips with surface skin
Bearing Seat: Offset
Formula: Happy Thane
Core: high-strength, high-stiffness, heat-resistant urethane
Weight (per wheel): 7.8 oz / 220 g
Durometers: 77a, 80a, 83a, 86a