In Stock & available for UK next day delivery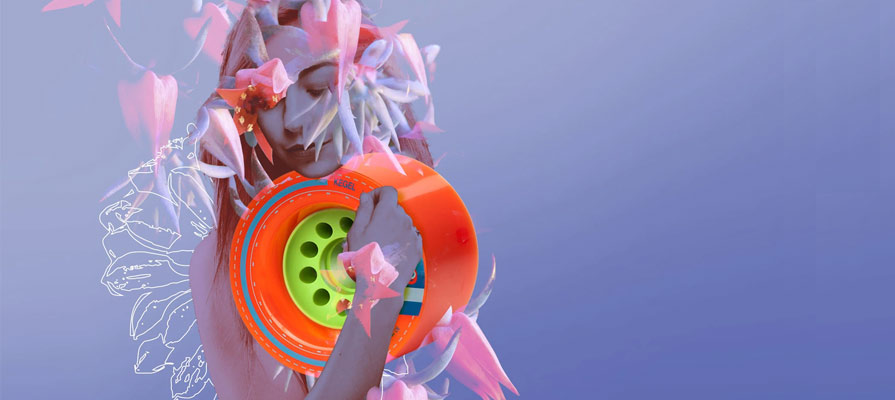 Supple, Muscular Grip
The Kegel by Orangatang is designed for riders who like to go fast! thanks to its stiffness and strength along with it's heat resistance . It's large 80mm diameter enables it to generate high roll speeds to help you build and maintain more speeds while the 56mm width allows a versatile balance of traction and slide response.
The cantilevered outer lip of the wheel in combination with a straight profile is designed to hug the road for grip while giving you consistent performance even as the wheel starts wearing. The wheels inner lip features a subtle inward bevel for optimum race worthy traction and controlled drifts.
Durometer
Measure of wheel hardness. Softer wheels (77a-80a and lower) offer more traction and roll smoother and faster over rough surfaces. Harder wheels (83a-86a and higher) slide more easily, offer greater durability, and roll faster over smooth surfaces.
Kegel Wheels 65mm 80a Orange
Kegel Wheels 65mm 83a Purple
Kegel Wheels 65mm 86a Yellow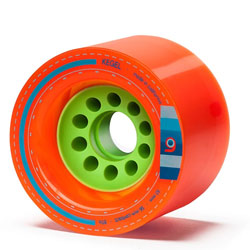 Orangatang Kegel 80mm Longboard Specifications:
Diameter: 80mm
Width: 56mm
Contact Patch: 56mm
Durometer: Currently only available in 77a 80a and 83a.
Bearing Seat: Offset
Formula: Happy Thane
Core: high-strength, high-stiffness, heat-resistant urethane