The all new Madd Gear Pro VX9 Team Edition has landed and it has smashed any expectations we had for this Pro Scooter.
Whats New?
With a wider, 4.8in, deck providing more footspace for a much easier catch on tail whips. With larger 120mm corrupt alloy core wheels, you have the ability to travel further and faster, with less effort than before. The new MGP polyurethane is a tried and tested formula with brilliant grip and durability. Improved new drop outs have been added to the deck, to strengthen the deck even further.
The VX9 Team Edition scooter deck features tactical cut outs which boasts incredible weight loss over its VX8 predecessor.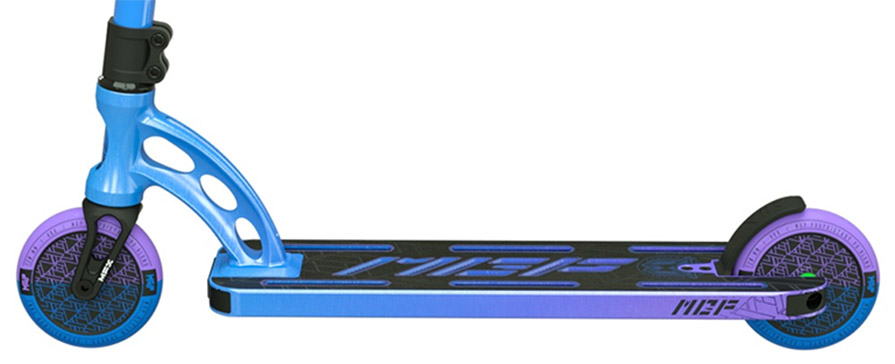 Specifications:
Grips - 180mm MFX soft TPR Swirls Grind Grips with Nylon Bar End
Bars - 23in Wide X 25in Tall 4031 Std Size Chromoly Highsides
Clamp - Forged Extreme VX9 Aluminium Double Clamp
Headset - MFX Fully Intergrated Sealed Headset
Fork - Carbine Alloy Threadless IHC 120mm
Wheels - 120mm Corrupt Alloy Core with High Speed PU
Bearings - Abec 9 High Speed Bearings
Deck - 4.8in Wide X 20in Long 6106 heat treated and fluted alloy
Brake - 120mm MGP V2 Composite Blitz Brake
Weight - 3.55kg
Finish - Durable Liquid Coated Finish