The Colab decks were designed as a dream by top mountainboard riders wanting a deck that wasn't made by the main manufacturers for the performance they craved. After years of testing and designing by top riders and looking at them with awe they are now available to buy for everyone! Still only produced in small batches in USA they are still very sought after decks and built to perform not for fancy graphics and be the best wood under your feet. Look around any podium in world championships and colab decks are there!
As we feel it's needed we also include a free bit of griptape to create two foot pads where you wish.

The Colab MTB Decks are 975cm long and have a 25.4cm (10in) centre deck width and 1.9cm wider stance than most standard mountainboard decks. Fitting standard mbs and trampa trucks and bindings and other brands then all high performance gear to match up with the board. The 97.5cm length gives stability of 100cm deck but the manoeuvrablity of a shorter 95cm deck giving the best of both worlds. There is a progressive flex pattern built into the fibre and wood core so the more pressure you apply the stiffer the response delivered. Under the foot there is full concave footbeds made to lock you on the board without the need of heelstraps while the middle of the board has been more consistent flex and smooth feel sliding on rails.
Check out the video at the bottom of this page from Kody for how to setup your colab deck as there are a number of tips even if you have been riding for years to make this super solid under your feet and last longer. Because it's a true fibreglass and wood deck rather than having the plastic graphic coatings so needs a little preparation to last long time riding.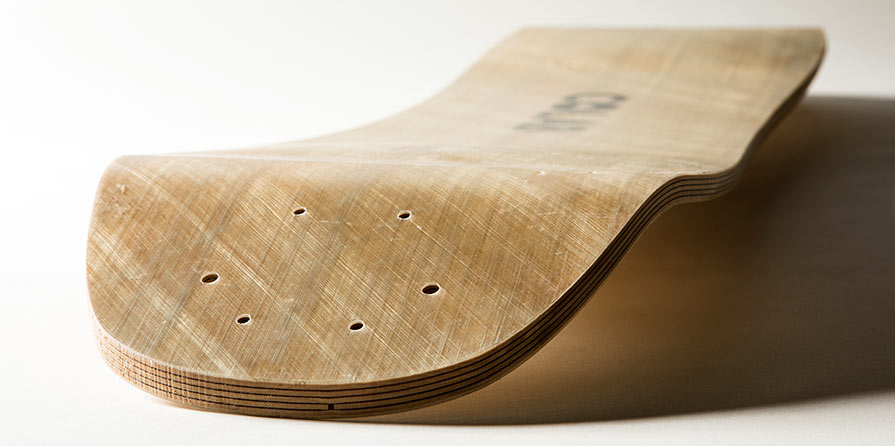 Don't just take it from us this is a quote from Matt Brind check his whole history blog on his Colab blog here.
Matt Brind; why I think Colab is the best deck that I've ever ridden. I've been involved since the early days – I've seen the thought and ideas that have gone into the deck, I've debated the pros and cons and had my own input, I know the history and lessons that helped to create it. There were only a few prototypes per run, and I've had one every time. I've seen it evolve, and you know what? It hasn't evolved much. The decks being released to the community are copies of the second prototype – the theory, the lessons, the history were all correct, it was just a case of getting the fiberglass layup right.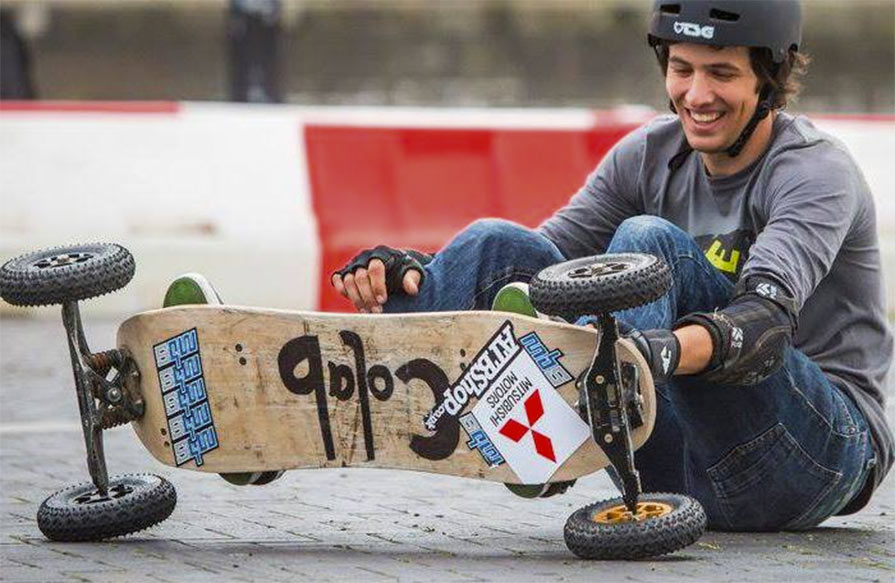 Colab MTB Deck Specification:
Length 97.5cm
Width in centre 25.4cm
6.3mm Underfoot Concave
Blank Canvas Graphics - get creative!