In Stock & Available for delivery
When we had the stock available then we had to make this a complete due to popular demand! The Haero Bro deck is jut awesome when built up with the lightweight mbs matrix2 trucks and the f5 bindings and rockstar wheels. We have chosen T1 Tyres as awesome for boardercross racing but you could have T3 for more grip or other tyres if we have stock? Heelstraps are optional extra to add as not to everyone's preference.
This board is supplied in parts for assembly as if you are good enough to want this level of board then you should be able to assemble it yourself! You can also then choose the long or short wheelbase and set your bindings perfect for your setup.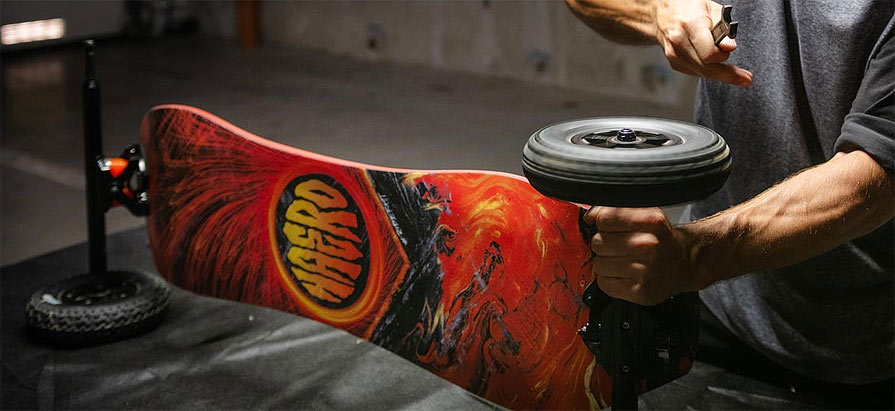 Parts supplied in this MBS x Haero Dawid Rzaca Pro Mountainboard kit:
The Haero Bro 96 Deck has been tweaked and updated based on rider feedback from the first year or more of production of the board. What was born from a desire for a light and innovative mountainboard deck, two riders designed and crowd funded the first batch. The sky is the limit now for the future. We have loved the board here at ATBShop since getting one under our feet but If you check out videos online and instagram pictures of many top riders around the world you will often see a bro deck under their feet!
Different Flex's? What do I go for? There is a medium flex and a stiffer flex. This is down to preference and rider weight. If you are a bigger adult rider and want to push hard then the stiff flex is going to be your go to. Young riders or lighter riders wanting to use on the short wheelbase and want to retain some flex then the medium is great. Both decks still have some flex in them and if you want more pop and a lighter/shorter rider then don't go too stiff.