In Stock & available for UK next day delivery
Protection wherever they go, whatever their sport! The Bullet Deluxe Pad Set comes with Knee pad, Elbow pads and Wrist guards to help keeping kids protected form those bumps and slides that you may too often encounter!
Size: These pads are all one-size and designed for juniors.
Measured 3-5cm Above the Knee, 2-3cm Above the Elbow.
JNR-OSFA: Knee: 20-27cm, Elbow: 19-24cm, Wrist 13-16cm
Colour: Available in Black, Blue and Pink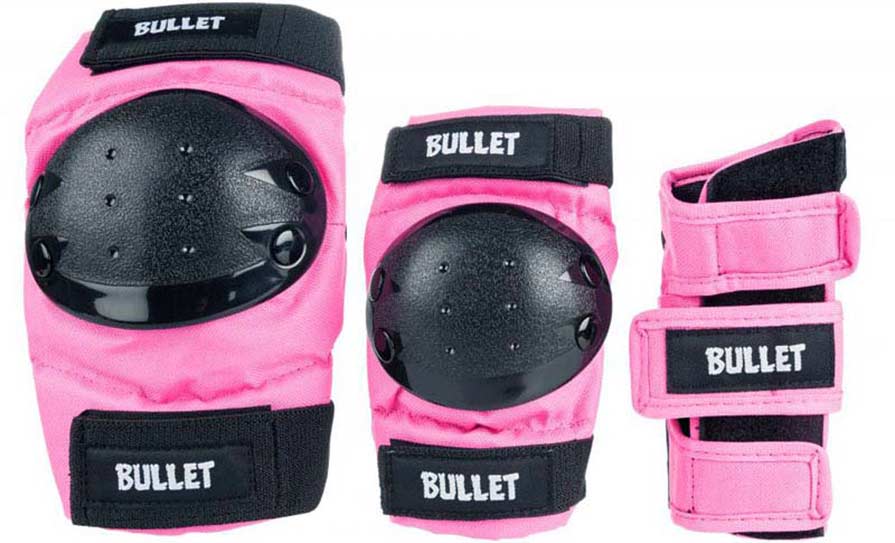 Material:
High grade cordura fabric
EVA Foam Padding
Polycarbonate high impact caps
Adjustable straps