In Stock & available for UK next day delivery
Be protected wherever you go, whatever the sport! The Bullet Combo Pad Set comes with Knee pad, Elbow pads and Wrist guards to help keeping you protected for those bumps and slides that you may too often encounter!
These pads slide over your arms/ elbows with a sleeve and tightened with double fastening straps. This gives not only comfort but really makes this a pad that will grow with you. The wrist pads feature a top and bottom strut for added protection, with an aesthetic palm strut for extra comfort. Triple velcro straps keep the wrist pad in place when riding hard!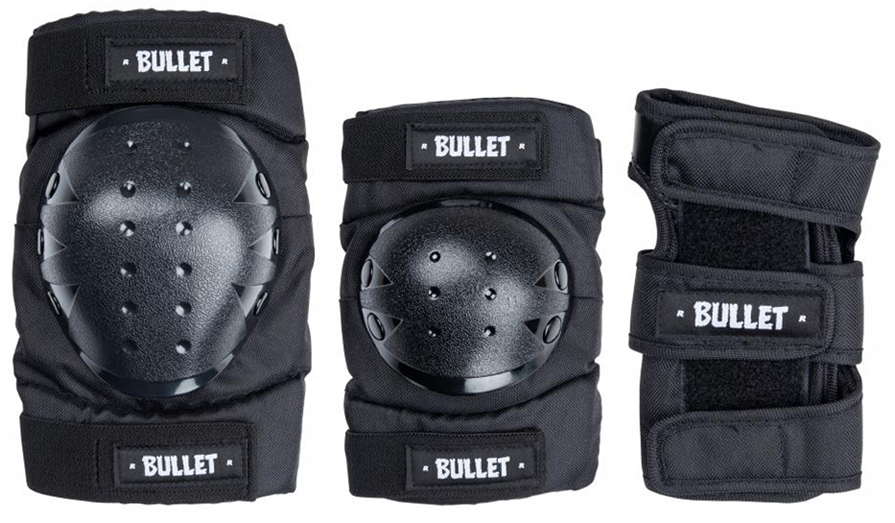 The specs:
High grade cordura fabric
EVA Foam Padding
Polycarbonate high impact caps
Adjustable straps
Size Guide
Large
Knee - 36-41cm
Elbow - 29-33cm
Wrist - 21-23cm
Medium
Knee - 28-33cm
Elbow - 27-30cm
Wrist - 19-21cm
Small
Knee - 23-28cm
Elbow - 24-28cm
Wrist - 17-19cm